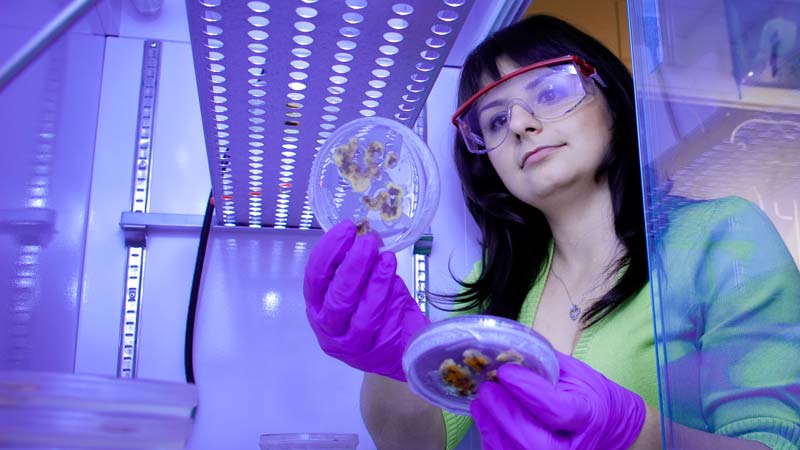 The chemistry of life.
Behind every living organism is a complex network of molecules and other substances working together to control how cells grow and function. Biochemistry explores this fascinating chemical process.
In this program, you will study the structure of proteins, carbohydrates, lipids, nucleic acids and other biomolecules. You will also learn about cellular processes such as DNA replication, protein secretion, energy metabolism and immune responses.
The program is excellent preparation for graduate school or for medical, dental, physical therapy, or other allied health programs.
This degree could be a good fit if you:
Are curious about the natural world
Enjoy the life sciences, chemistry and math
Like to do research and experiments in the lab
Are detail oriented
With this degree, you could become a/an:
Medical researcher
Industrial and or agricultural biochemist
Pharmaceutical scientist
Physician or other health-care professional
Teacher
Science writer
Researcher or manager for environmental programs
Pharmaceutical sales representative
More degrees below. Enjoy!