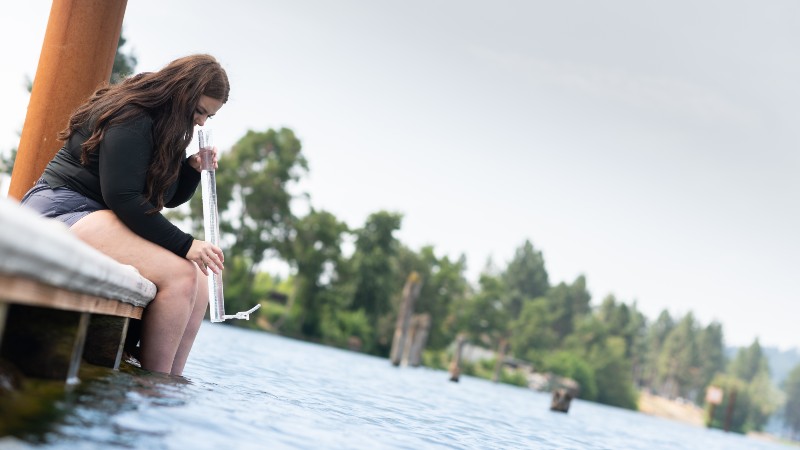 Protect a precious resource.
Water is the most important resource in the world. Knowledge of the hydrologic cycle, how water moves in and across the earth, as well as the ability to analyze and interpret information associated with different hydrologic processes is essential to protecting this vital resource.
As a student with a hydrology and climate option, you will gain the skills necessary to acquire, analyze, synthesize and present hydrologic information necessary to navigate the challenges presented by today's climate crises and help to find the solutions needed to manage and mitigate human-induced climate change and naturally occurring climate variability in positions that span meteorology, climatology, non-governmental organizations, land management agencies, data analysis and more.
This degree could be a good fit if you:
Enjoy science in relation to the physical earth and its properties
Want to be a part of the solution in addressing nationwide climate change concerns
Like analyzing data and applying the results
Want to develop sustainable strategies for resource and energy development
With this degree, you could become a/an:
Climate change scientist
Hydrologist
Geographer
Spatial Analyst
Environmental consultant
Risk assessment/compliance specialist
Environmental planner
Land management
More degrees below. Enjoy!