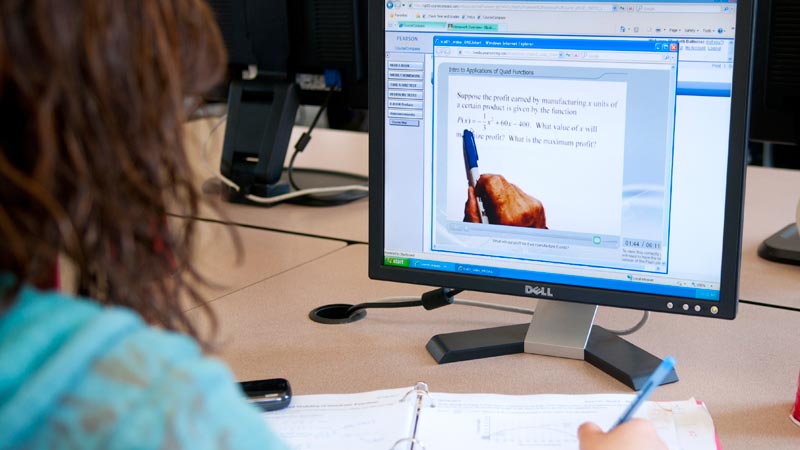 An equation for success.
From research and development of new technology and products, to financial analysis for businesses, to teaching in the classroom, the opportunities for math majors are as exciting as they are diverse.
In this program, you will build advanced problem-solving and quantitative reasoning skills that are valued in a number of professions. Depending on your career goals, you may learn how to apply your math skills to design and analyze experiments, develop technology, research scientific phenomena, operate successful business and much more.
The program offers special opportunities to engage in math-related research and to participate in the Mathematical Association of America Putnam Examination, the most prestigious mathematics competition in the nation.
This degree could be a good fit if you:
Think math is fun
Enjoy an intellectual challenge
Like to solve problems and puzzles
Are an analytical, logical thinker
Have a strong work ethic
With this degree, you could become a/an:
Financial analyst
Computer programmer
Engineer
Security consultant
Professional in business technology, research and product development (develop new software, hardware, Internet applications or security and data management systems)
Professor and researcher (generally requires a graduate degree)
More degrees below. Enjoy!