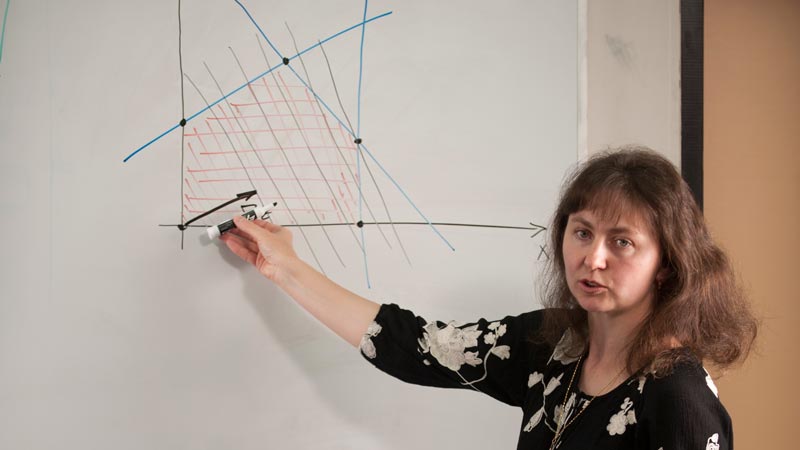 Prepare for a computer career.
Technology begins with math. In this program, you will build the advanced mathematical knowledge and technical skills for careers in the computer and software development industry.
This degree option is designed to go hand-in-hand with a computer science major. In fact, many students are able to complete a double major in math and computer science with just a few more courses than required to earn a computer science degree alone.
As a student in this program, you will have special opportunities to engage in math-related research and to participate in the Mathematical Association of America Putnam Examination, the most prestigious mathematics competition in the nation.
This program could be a good fit if you:
Enjoy working with computers
Like thinking about the many ways computers can solve problems
Are capable of analyzing computing tasks to find the most efficient methods
Want to use technology to solve real-world problems
With this degree, you could become a/an:
Software technician
Computation support scientist
Information technology administrator
More degrees below. Enjoy!