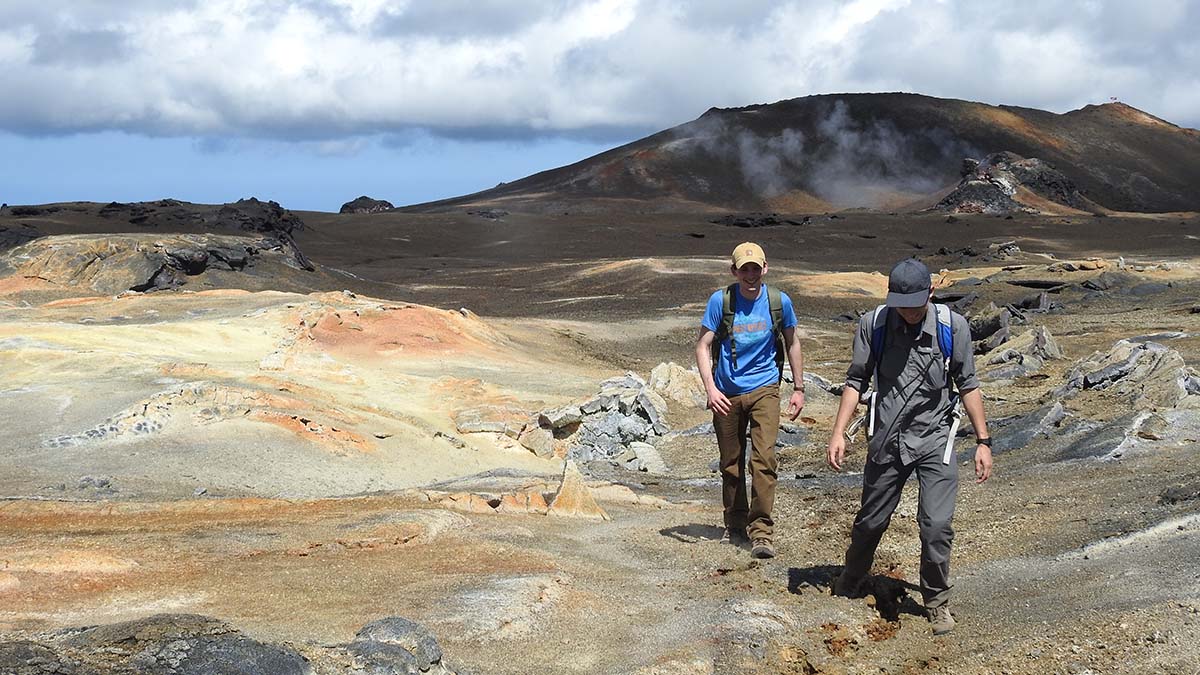 Rock your world.
Think geologists only study rocks? Think again. Today's geoscientists utilize a variety of tools and disciplines in their quest to understand scientific issues like the formation and changes of our planet, the effects of shrinking glaciers on the oceans and climate, alternative energy sources, and much more.
As a student in this program, you will explore the geological processes of the earth, the effect of erosion and deposition, and the formation and uses of rocks and minerals. You will also learn methods for locating, preserving and protecting natural resources like groundwater, metals and petroleum.
Students in this program can focus their studies on general geology, hydrology, environmental geology, resource exploration, structural geology and tectonics, or geological education.
This degree could be a good fit if you:
Enjoy the outdoors
Are curious about the natural world
Care about our planet
Like to solve problems
Enjoy studying math and the natural sciences
With this degree, you could become a/an:
Geologist
Museum curator
Climate change scientist
Earthquake or volcano monitor
Engineering geologist
Surveyor
Environmental consultant
Engineering geologist
Hydrologist
Mineralogist
Park ranger
Seismologist
Soils engineer
More degrees below. Enjoy!