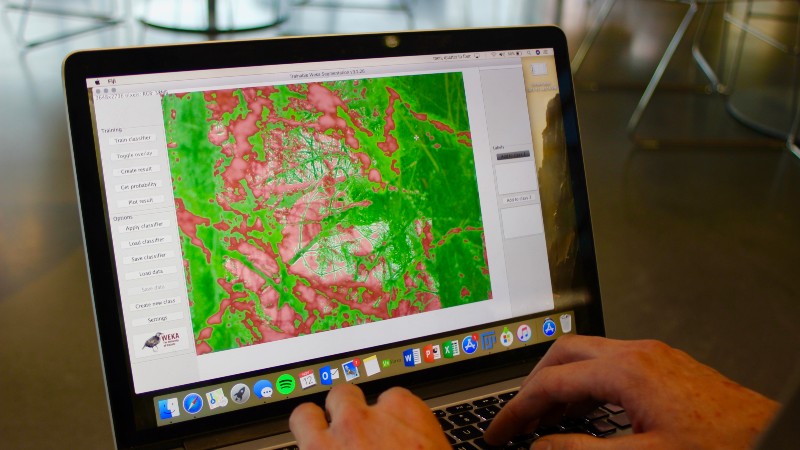 A world of change.
The challenges associated with both human-induced climate change and natural climate variability call for professionals that are well-versed in environmental sciences and natural resources management, and students of the Climate Change and Solutions program are primed to address and mitigate those challenges.
You will gain the expertise needed for this field with a diverse blend of geography, geology and climate change courses that explore water availability, human migration, climate-driven natural disasters and geopolitical and economic security.
Students gain exposure to real-world climate mitigation solutions and will have the climate change, programming and data analytics background necessary for careers in climatology, land management agencies, non-government organizations and other similar fields.
This degree could be a good fit if you:
Are concerned about the climate-related challenges facing our world
Want to be a part of the solution in mitigating climate change
Enjoy all of the varied physical sciences
Have strong analytical and problem-solving skills
With this degree, you could become a/an:
Climate change scientist
Climate impacts consultant
Climate mitigation consultant
Environmental consultant
Risk assessment/compliance specialist
Regulatory specialist
Environmental planner
Land management
More degrees below. Enjoy!