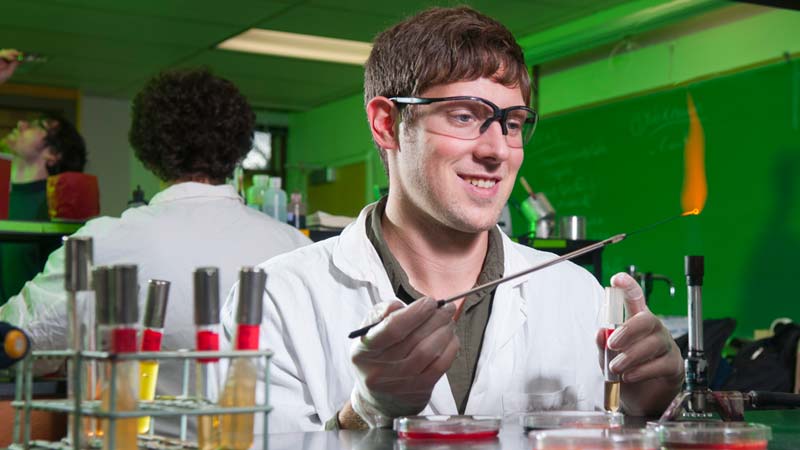 The study of microbes.
Microbes are exceedingly small organisms. Microbiologists study the biology of organisms so small they require specialized equipment, microscopes, just to visualize them. Microbes are very important for technologies that help us, but are also significant pathogens of humans, livestock, and plants.
In this program, you will explore the fundamental biological principles of microorganisms. You will study concepts in evolution, biochemistry, genetics, ecology, physiology, disease and more. You will develop your investigative skills, with hands-on research experiences both in the laboratory and out in the field.
The program is excellent preparation for advanced degree programs in biotechnology, medicine, pharmacy, food science, or agriculture.
This degree could be a good fit if you:
Have a genuine curiosity about microscopic life on earth
Enjoy science and research
Have a strong work ethic
Are a creative problem solver and critical thinker
With this degree, you could become a/an:
Microbiologist
Biology teacher
Physician
Food scientist
Bioengineer
University researcher
Pharmaceutical scientist
Immunologist
More degrees below. Enjoy!