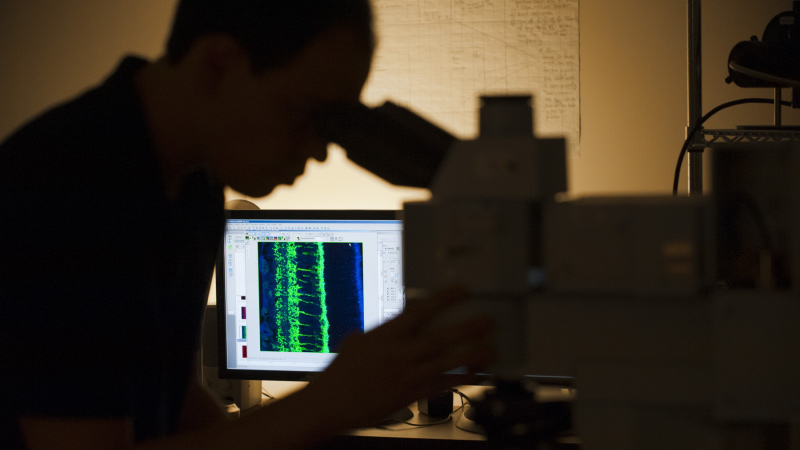 The confluence of biology, mathematics, statistics and computer science.
Drawing on expertise and resources from nine university departments, this program provides unique interdisciplinary training to prepare you to tackle the most cutting-edge problems in genetics, genomics, population biology, mathematical modeling, statistics and computer science.
Depending on your interests, you may focus your studies and research on biological sciences or computer sciences/mathematical science. Regardless of your specialization, the program provides a strong intellectual foundation in both areas. For example, biologists will learn the computational tools needed to conduct bioinformatic research, and mathematicians and computer scientists will gain a background in general biology and genetics.
The program features exciting research opportunities across disciplines, including collaborative projects in the Institute for Bioinformatics and Evolutionary Studies (IBEST).
This program could be a good fit if you:
Enjoy solving complex puzzles
Are inquisitive and a creative problem solver
Are interested in biological systems
Want to lead cutting-edge research
Have strong analytical and mathematical skills
Like working with computers
With this degree, you may become a/an:
Natural Sciences Manager
Statistician
Biostatistician
Bioinformatics Scientist
Molecular and Cellular Biologist
Geneticist
Medical Scientist, Except Epidemiologist
Biological Science Teacher, Postsecondary
Health Specialties Teacher, Postsecondary
More degrees below. Enjoy!