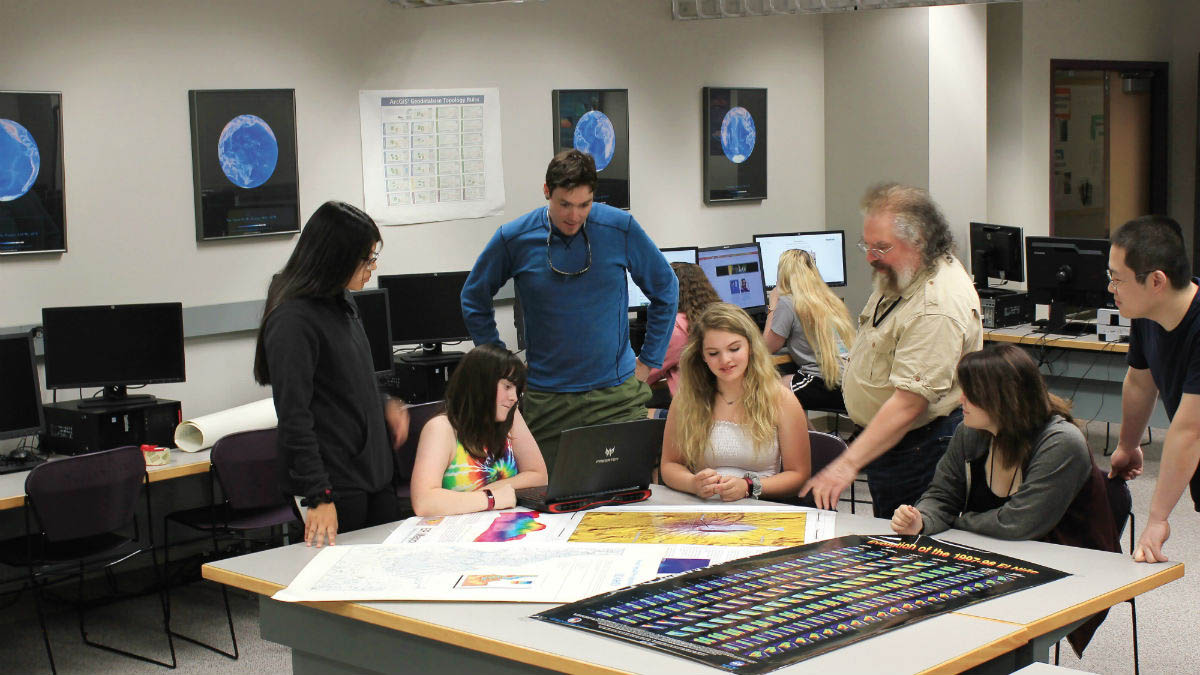 Form the big picture.
As the importance of geographic information science and spatial analysis continues to grow, so does the need for professionals with advanced research skills and knowledge of the analytical techniques and technologies used in the field.
As a graduate student in this program, you will learn how to use GIS and other geospatial information technologies and analytical tools to solve complex global problems. You will also study areas like remote sensing, statistical and mathematical modeling, geographic-computational models, network and spatial analysis, and quantifying and modeling.
Students in this program work alongside faculty on leading research to explore geography as it relates to climate change and the global environmental system, social and political systems, physical and social changes in our planet, and much more.
This degree could be a good fit if you:
Have experience using geospatial information technologies
Want to pursue a management-level policy, planning or research-oriented position in geographic information science
Want to lead research in the field
Are interested in geography and related disciplines like natural resource management, geology, engineering, planning and business marketing
With this degree, you could become a/an:
Geographic information consultant
Urban planner
Community planner
Transportation planner
Hazard mitigation analyst
Climate change adaptation specialist
Land and water management
Government agency administrator
Professor/teacher
More degrees below. Enjoy!