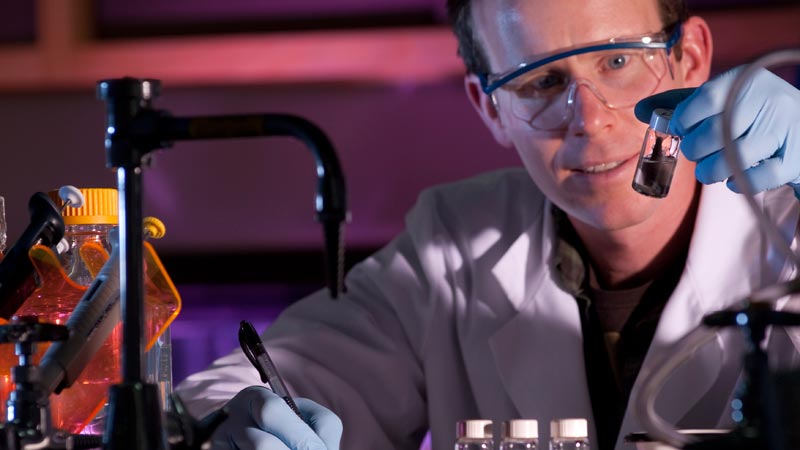 Biological knowledge to make a difference.
Whether you want to develop new medicines to cure diseases, create crop-enhancing technologies, work for the Environmental Protection Agency, or teach and lead research at a university, an advanced degree in biological sciences will help you get there.
In this program, you will choose one of two degree options: 1) biology; or 2) microbiology, molecular biology and biochemistry. Depending on your career goals and interests, you will work alongside faculty members who are leading research in reproductive biology, evolution and ecology, neurobiology, or cellular and molecular biology.
As a graduate student, you will design and conduct experiments, teach undergraduate students in the classroom and lab, complete courses in professional development and ethical issues in biological research.
This degree could be a good fit if you:
Hold an undergraduate degree in a life or physical science
Have a strong interest in lab work and data collection
Have a desire to solve problems and think critically about some of society's most pressing issues
With this degree, you could become a/an:
Pharmaceutical scientist
Virologist
Industrial scientist
Agricultural scientist
Teacher at the high-school or college level
Genome specialist
Researcher in food science
Product development researcher
Consultant or manager in areas like medicine, agriculture or environmental protection
More degrees below. Enjoy!