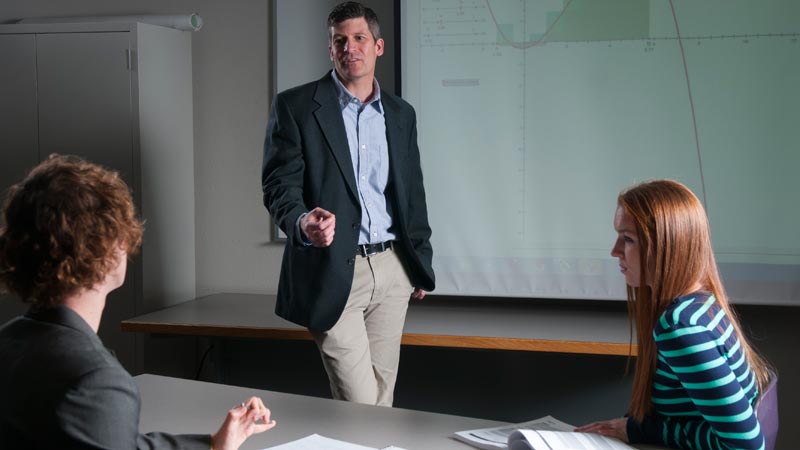 Enhance your mathematical expertise.
If you are an experienced certified teacher who wants to expand your knowledge and professional credentials in mathematics, this graduate program could be a good option for you.
This degree is designed primarily for certified teachers who want to strengthen their subject matter preparation (it does not give certification in high school teaching). In some cases, the M.A.T. may qualify students to teach at some community colleges.
The non-thesis program is offered both on campus and by distance learning through Idaho Engineering Outreach. The distance education courses, offered in video format, allow you to complete all requirements for your degree without being on campus.
This program could be a good fit if you:
Are a certified teacher
Enjoy math
Want to enhance your knowledge in the subject matter
Are self-motivated and work well independently
With this degree, you could become a/an:
Math teacher at a high school or junior high
Community-college teacher
More degrees below. Enjoy!