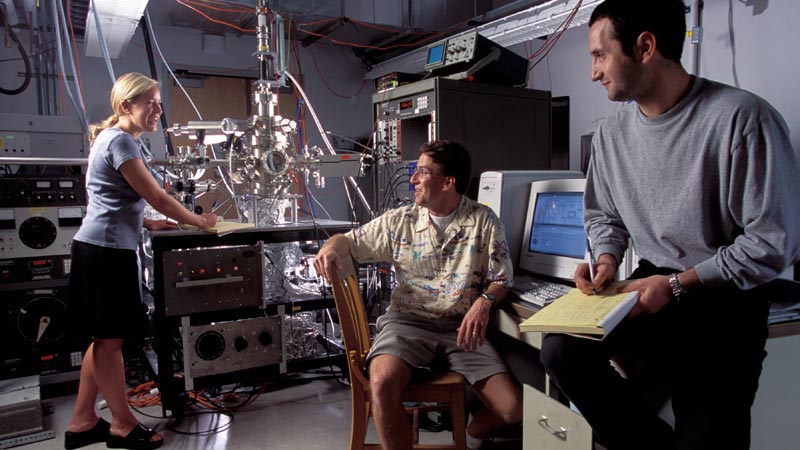 A universe of possibilities.
Physics is a fascinating science with unlimited opportunities for discovery. In this program, you will delve deep into your exploration of the laws of the universe and gain valuable research experiences that will prepare you to make your own groundbreaking contributions to the field.
As a graduate student, you will have opportunities to work alongside faculty on leading research programs that center on condensed matter physics, theoretical nuclear physics, astronomy and planetary science and biological physics. You will spend significant time in the lab, where you will use sophisticated instrumentation to study mechanics, electronics, atomic and nuclear physics, quantum mechanics or other physics sub-area that interests you.
This degree could be a good fit if you:
Want a physic-related career in applied research, development, computer science, engineering, or teaching
Possess sharp critical and analytical thinking skills
Enjoy solving complicated problems
Want to gain qualify research experiences in the lab
Have a strong background in a science-related field
With this degree, you could become a/an:
Core technology scientist
Electro-optic engineer
Applications engineer
Manufacturing tools project leader
Reactor coolant system engineer
Project engineer
Senior noise engineer
Associate medical physicist
Senior scientist
Highway designer
Teacher, or professor and researcher
More degrees below. Enjoy!