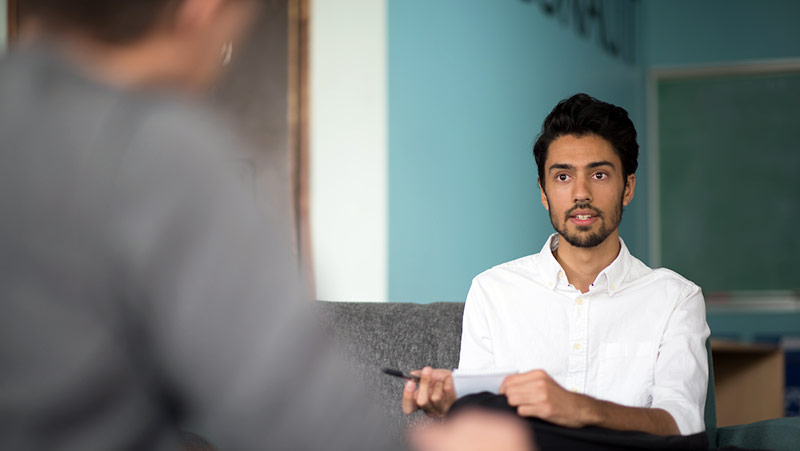 Keeping the public informed.
Social media. Video podcasts. RSS news feeds. Blogs. While the way we get our news has shifted, the public continues to rely on professional journalists to help keep us accurately informed about the world around us.
As a journalism major, you will learn how to gather and share newsworthy information across multiple forms of media, including print, broadcast and digital media. You will develop exceptional research and writing skills, sharp news judgment, and the global awareness you need for a career in print, broadcast or online journalism.
Students in this program build practical media experiences with opportunities to contribute to the student newspaper, student magazine and campus radio station.
This program could be a good fit if you:
Like to write
Have strong communication skills
Are curious about the world around you
Can work under pressure and meet deadlines
With this degree, you may become a/an:
Reporter for a newspaper or TV station
Radio or TV news producer
Columnist or blogger
Online reporter
Digital media manager
Magazine writer
Copy editor
Publication designer
Sports announcer
Public relations manager
Media relations manager
Freelance writer
Communication specialist
Political consultant
More degrees below. Enjoy!