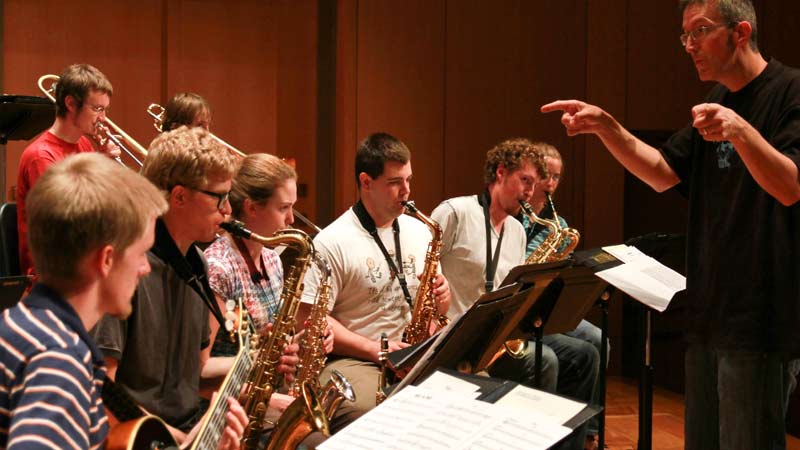 Compose your career.
Offered through the nationally accredited Lionel Hampton School of Music, this major is a popular choice for students who want futures as professional performers, composers or teachers. The broad liberal arts degree also prepares students for careers in business, law, medicine and other fields.
As a music major, you will learn by performing, creating, analyzing and listening to music. You will refine your talent as a musician through intensive training and build a strong foundation in the humanities and social sciences, with courses in theory, history and performance.
Students must audition for admission into this program.
This program could be a good fit if you:
Love to play, perform or create music
Have prior training in an instrument or voice
Want to combine music with another major
Have an artistic personality
Are disciplined and hard working
With this degree, you may become a/an:
Musician
Teacher
Concert manager
Facilities manager
Nonprofit director
Talent agent
Music publisher
Label producer
Promoter/publicist
Sales manager
Music critic
Music supervisor
Music writer
More degrees below. Enjoy!