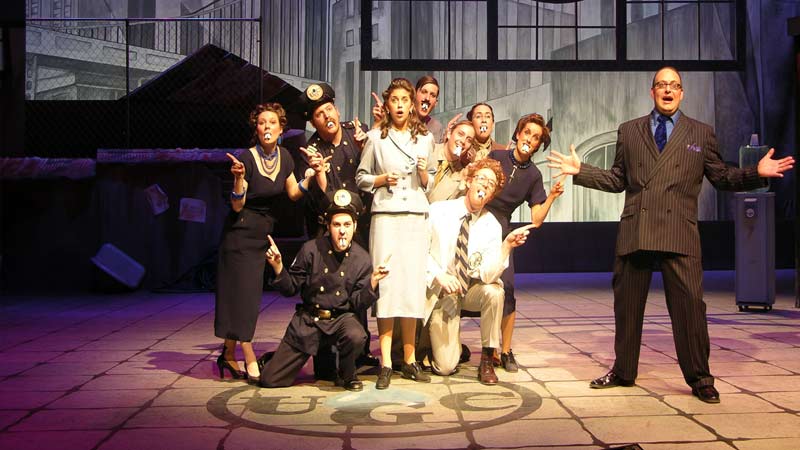 Theater: A window into the human experience.
Whether you aspire for a career on the stage or behind the curtain, this program will help you develop the creative talent, technical skills and performance experiences for a future in professional theater.
As a theater arts major, you will learn basics of performance; scenic, costume and lighting design; play analysis; theatre technology and playwriting. You will learn to create and produce living theater, both as an individual artist and as a member of a production team. Students are involved in all aspects of theatrical works, including performance, design, management and production.
Students in this program gain valuable on-stage experience with opportunities to perform and produce in both student and community productions.
This program could be a good fit if you:
Have previous drama experience
Enjoy live theater, television, film
Have an artistic personality
Are self-disciplined
Are committed to developing your talent
With this degree, you could become a/an:
Director
Actor
Playwright
Scenic lighting and costume designer
Stage manager
Public relations and marketing officer
Technical director
Costume shop manager
Electrician or master electrician
Props manager
Makeup designer
Carpenter
Draper
Milliner
Cobbler
Stitcher
Sound designer
Sound engineer
Dramaturge
More degrees below. Enjoy!