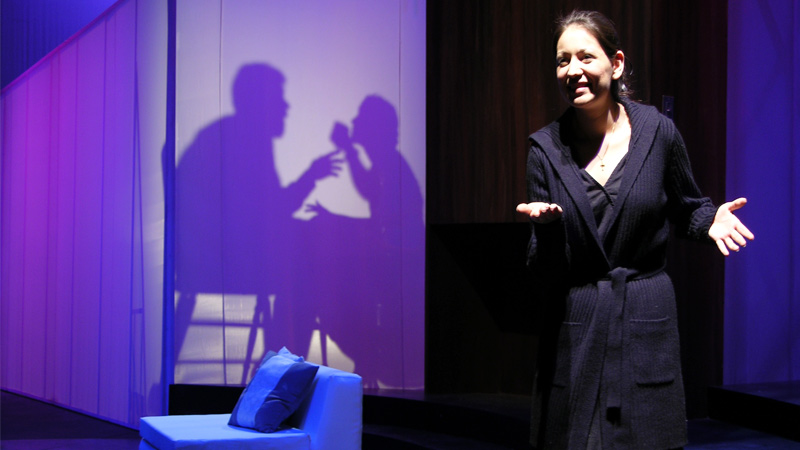 Bring theatre to life.
Whether you dream of a career on Broadway or in Hollywood, this program provides the intensive training and on-stage opportunities you need to achieve your professional aspirations in the performing arts.
As a student in this program, you will focus on developing your talents in performance, dramatic writing, directing, or design/technology (scenery, costumes or lighting). You will have numerous hands-on opportunities in the design, direction and performance of live productions on campus and in the community.
The only Master of Fine Arts in Theatre in the state, this program is well known for producing skilled and accomplished theatre professionals.
This program could be a good fit if you:
Have experience and want a future in theatre
Have a creative, artistic personality
Are committed to developing your talent
Work well as part of a team
Are self-driven and motivated
Have strong problem-solving and communication skills
With this degree, you could become a/an:
Professional actor in theatre, television or film
Director
Producer
Set designer
Costume designer
Lighting manager
Manager
Technician
Writer
Choreographer
Scenic designer
Teacher, arts programming and administration, art therapy
Theatre historian
Media consultant
Higher-education design and performance faculty
Arts promoter
More degrees below. Enjoy!