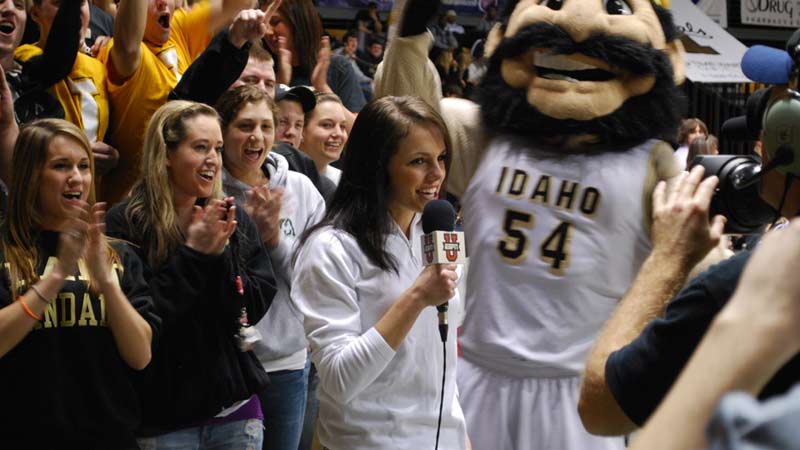 And we're live in 3, 2, 1…
Behind most news or entertainment programs on television, radio or the Web is a team of specially trained broadcast professionals working to make it happen.
In this program, you will learn how to write, shoot video, edit, produce and direct for all types of broadcast and digital formats. You will develop the technical skills and broad media knowledge to create and deliver content for news, sports broadcasting, documentaries, marketing videos, commercials, entertainment programs and more.
Students in this program gain practical experience through student productions, special video projects, university broadcast programs and other hands-on learning opportunities.
This program could be a good fit if you:
Want a career in television, radio or digital media production
Are a creative thinker
Like working with technology
Excellent organizational and communication skills
Strong writer
With this degree, you could become a/an:
News anchor/reporter
Television or radio personality
Sports broadcaster
Television producer
Radio producer
Camera operator
Video editor
Videographer
Production manager
Documentary producer or director
Music video producer
Film director
Audio engineer
Lighting specialist
Scriptwriter
More degrees below. Enjoy!