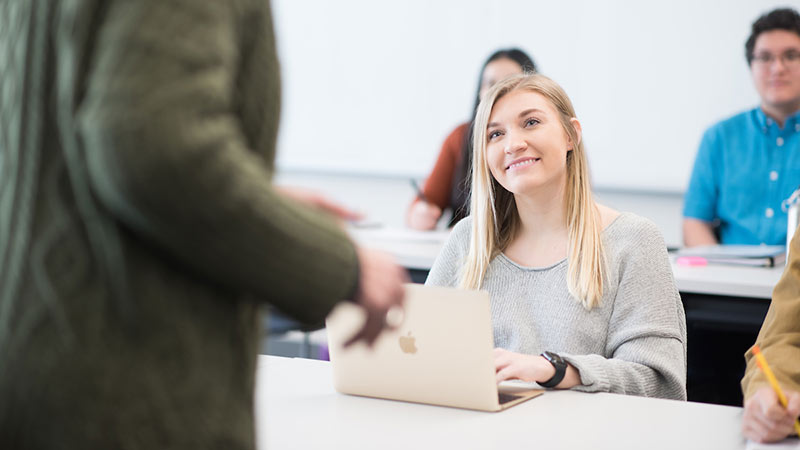 Explore across boundaries.
This program offers students the flexibility to go beyond traditional academic boundaries to customize a degree that best fits their interests and career goals.
As a general studies major, you will work with a faculty advisor to design a course of study that explores a wide range of subject areas. You will gain a well-rounded education in both the sciences and humanities. The major is excellent preparation for law or graduate school and careers in business or social services.
This program could be a good fit if you:
Want to study across a variety of subject areas
Like to be challenged intellectually
Want to explore different career paths
Can work well independently
Are self-motivated
With this degree, you may become a/an:
Business professional
Sales representative
Social services professional
Human resources professional
Entrepreneur
Graduate student
Law student
Modern Language Business, B.A.
More degrees below. Enjoy!