DISA 2014 | Green Empowerment
Serving Sustainably: 2014 DISA winner Green Empowerment provides renewable energy, clean water to developing communities
Almost a decade after she left, Anna Garwood returned to communities in Peru transformed by access to electricity and clean water.
Garwood, executive director of Green Empowerment, said locals now manage the sustainable systems and mothers reported fewer cases of child illness.
"It's fulfilling to see," she said. "It's transformed the community in a good way."
Green Empowerment, a nonprofit organization based in Portland, Ore., works to strengthen communities across the globe through access to clean water, renewable energy, and other sustainable solutions to issues of public health. Garwood said the organization partners with local nonprofits in a growing number of countries to plan, design, install, and manage what she called, "tools to improve public health."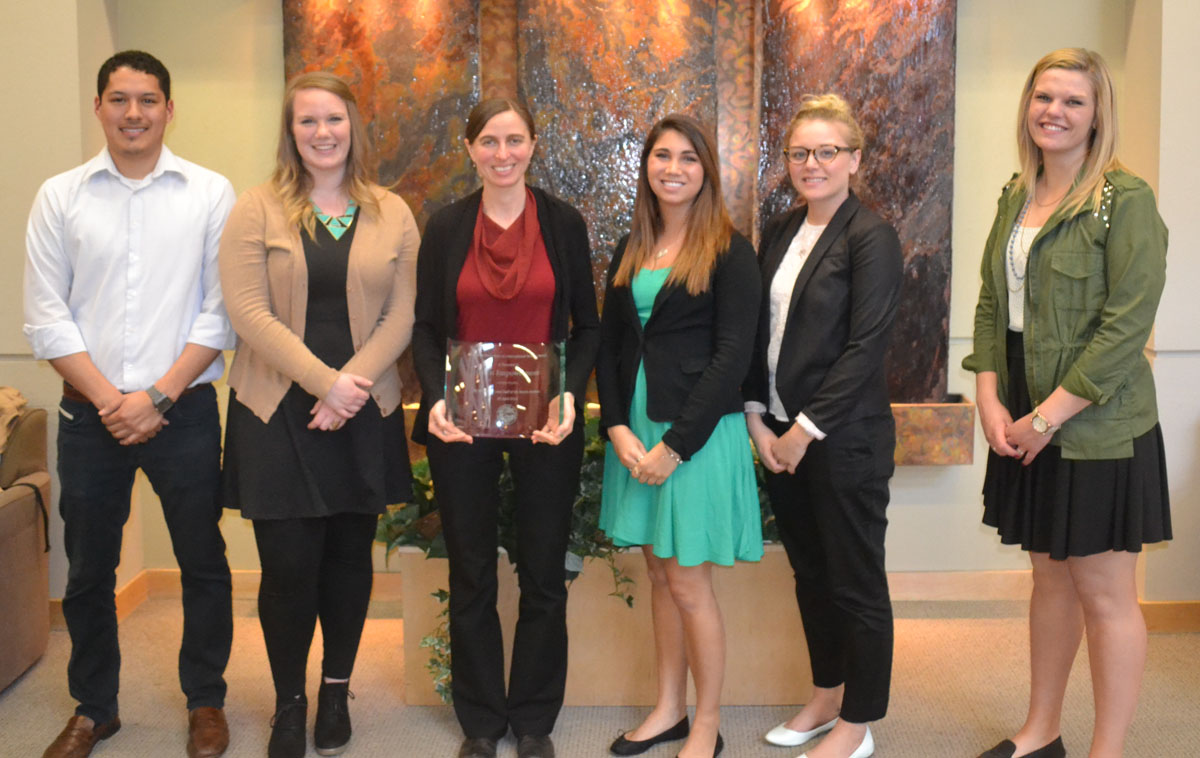 Students and staff of the Martin Institute selected Green Empowerment for the 2014 Distinction in International Service Award (DISA), and invited Garwood to accept the award April 30 in Moscow. Students and staff of the DISA committee recognize the accomplishments of non-governmental organizations (NGOs) based in the Pacific Northwest that focus on international service.
Garwood joined Green Empowerment in 2002 and began translating environmental studies from Spanish to English. She soon became a program coordinator, then spent two years in Peru as a program manager. She said the organization has grown since its founding in 1997, and five of its 13 employees are stationed abroad in Borneo, Kenya, Peru, Nicaragua, and the Philippines.
"We've developed water as a core part of our mission," Garwood said. "It's exciting to work with our board and in new countries, but I do miss working in the field."
These days, Garwood spends more time fundraising and applying for grants. She said communicating with volunteers and staff on the ground is key to matching needs and funds.
"It's something new every day," she said. "Sometimes it's really busy with volunteers coming in and out, and lots of meetings happening … sometimes it's really quiet in the office because a lot of our staff are overseas or work from home."
She said Green Empowerment has one staff member based with each of its main partners to take care of grant management, volunteer placement, and communication with the base office in Portland.
"Local nonprofit workers are on the front lines," she said.
Recent additions include a program in Kenya, a "scaled-up" Philippines program, and a new project in Ecuador, where Garwood said cacao farmers lose up to 40 percent of each year's crop to mold. Engineers are designing passive solar driers that would work like a greenhouse to better preserve fresh cacao until it reaches the market.
She said partner organizations in the Philippines set a goal of providing water to 15,000 people in three years. A year and a half in, 5,000 people now have access to clean drinking water. Garwood explained that the innovative pumps don't require fuel or energy.
Balsamo, a village in Nicaragua, was recently fitted with a solar pump water that draws water from a well and distributes it to households via gravity. Green Empowerment and its affiliates also installed latrines and established reforestation practices to help keep the well water clean. Through a partnership with ASOFENIX, they've also implemented hand-washing education and designed enclosed cook-stoves that keep smoke out of houses and protect women's eyesight.
Many of the group's projects engage farming communities, and Garwood is no stranger to village life. After earning bachelor's degrees in anthropology and Spanish from the University of Virginia, she worked with the Central American Solar Energy Project.
"We built solar cookers in Honduras," she said.
Garwood also led women's leadership programs in the region, before returning to the U.S. and earning a Graduate Certificate in Sustainability from Portland State University.
"I traveled a lot with my family growing up," she said.
Between study abroad experience and her childhood in the diverse area around Washington, D.C., Garwood developed an early understanding of international service. She said in Green Empowerment, she found, "the nexus of environmentalism and international service."
To learn more about Green Empowerment and stay updated on its projects, visit their website.
---
By Victoria Hart