2016-17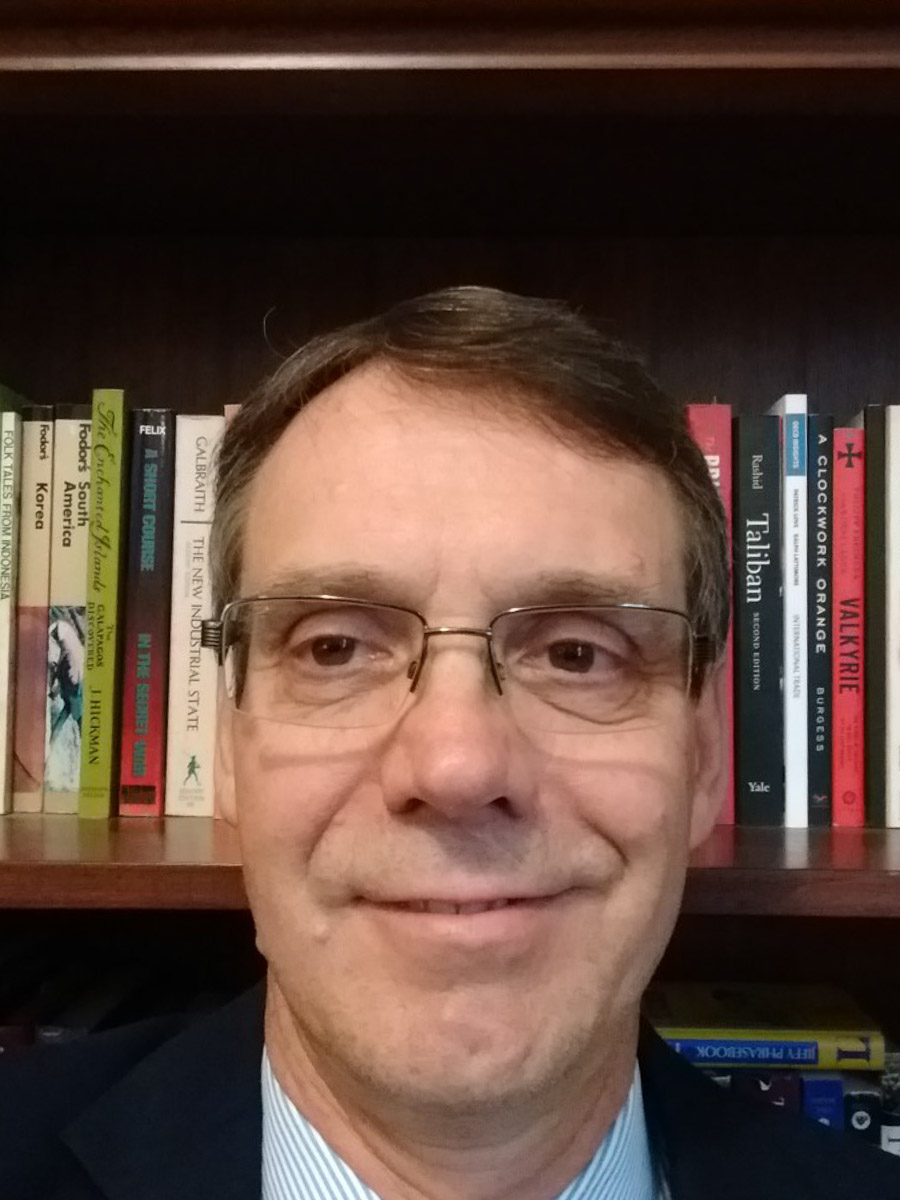 The Martin Forums for the 2016-17 academic year included lectures by Ambassador Patricia Butenis and International Trade Expert Daryl Brehm. More information on the individual speakers are below. Ambassador Butenis spoke on Wednesday, Feb. 8, 2017 and Daryl Brehm spoke on Oct. 5, 2016 at the University of Idaho.
Martin Forums | 2016-17
The Martin Institute is pleased to announce Ambassador Patricia Butenis as the next Martin Forum keynote speaker. Ambassador Butenis will be speaking on "The Challenges of Representing the U.S. Abroad" at 7 p.m. on Wednesday, Feb. 8, 2017 in the Admin Auditorium. If you have any questions, contact Alyssa Petersen at apetersen@uidaho.edu.
Daryl Brehm, recently retired deputy administrator for foreign service operations of the USDA Foreign Agricultural Service, will speak at the University of Idaho on Wednesday, Oct. 5 as part of UI's Martin Forum.
His talk, "Agriculture and American Foreign Policy," takes place at 7 p.m. in the University Auditorium in the Administration Building. Brehm visit's will be the first Martin Forum of the year and is sponsored by the Martin Institute, a part of the College of Letters, Arts and Social Sciences.
With more than 30 years in the Foreign Agricultural Service, Brehm will share his expertise in international agricultural trade. During his career, he represented U.S. agricultural trade interests at the World Trade Organization, the Codex Alimentarius of the United Nations, and the Office of Economic Cooperation and Development (OECD). He served at posts in Indonesia, Ecuador, Peru, Bolivia, South Korea, France, Ireland, the United Kingdom and Afghanistan.
Brehm has dedicated his career to expanding exports of U.S. agricultural products. He is a senior international agricultural trade expert specializing in assisting companies export their U.S. products to overseas markets.
"Here in our part of the country, we're well acquainted with agriculture as part of a global market, but not so much with the role agriculture plays in U.S. foreign policy," said Bill Smith, director of the Martin Institute and chair of the International Studies Program. "Being able to learn about the Foreign Agricultural Service from someone as experienced as Daryl Brehm is a terrific opportunity."
The Martin Forum is a yearlong series of lectures on international issues. Topics have covered a wide range of issues, including war and peace, human rights, resources and development and socioeconomics. For additional information on the forums and past speakers, visit http://www.uidaho.edu/class/martin-institute/martin-forums.