Danish Ambassador, Middle East Expert to Speak at U of I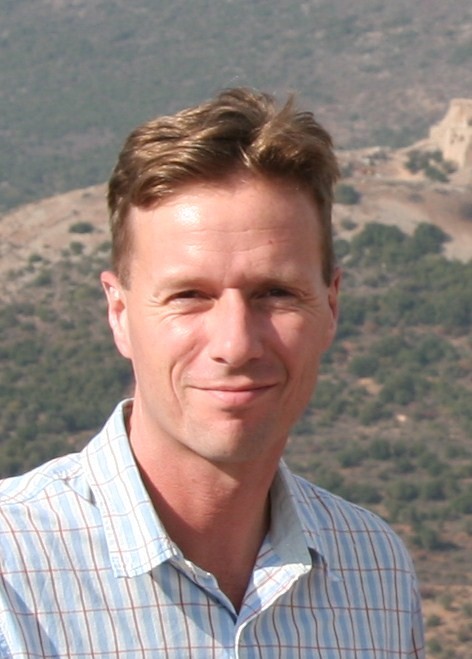 Danish Ambassador Rolf M.H.PU of I. Holmboe, an expert on the Middle East and foreign affairs, will be visiting the U of I campus from Feb. 1-4, 2016, as this year's Distinguished Practitioner of International Affairs through U of I 's Martin Institute.
Holmboe is a career diplomat whose work began in 1992. He served as the ambassador of Denmark to Lebanon, Syria and Jordan from 2012-15. Since October 2015, Holmboe has been on temporary leave from the Danish Foreign Service and is working as an independent consultant and Middle East expert.
During his visit at U of I, Holmboe will be visiting with students from U of I and Washington State University, including students in the Model UN and international politics courses, as well as faculty and university leadership. His public address will begin at 6:30 p.m. Tuesday, Feb. 2, in the Administration Building Auditorium. The address will discuss issues in Syria and is free and open to the public.
"We are thrilled to have such an accomplished diplomat as the 2016 Distinguished Practitioner of International Affairs," said Ro Afatchao, associate director of the U of I Martin Institute in the College of Letters, Arts and Social Sciences. "We're hoping for a candid and informative discussion about the Syrian crisis based on ambassador Holmboe's experience in the Middle East."
Holmboe previously served as director of Strategy and Policy Planning at the Danish Ministry of Foreign Affairs. He has dealt extensively with combined political and development interventions in fragile states. Previously, he served for four years as Denmark's representative to the Palestinian Authority as well as to the UN Organization for Palestine Refugees. As an army reserve officer, he has participated in several missions in conflict zones, as well as an arms control inspector under the CFE Treaty. Holmboe serves as commander of a reserve specialist battalion providing linguistic and cultural awareness expertise to military missions abroad. As an external lecturer, he has taught conflict studies in fragile states at the Institute of Political Science at Copenhagen University. He holds a master's degree in political science and a supplementary degree in Arabic studies from Aarhus University, Denmark.
Held annually through the Martin Institute, the Visiting Distinguished Practitioners of International Affairs events provide a forum for experts to share their insights, and a unique opportunity for the public to engage in meaningful, face-to-face dialogue with them. Previous guests through the program include former U.S. Ambassador Ryan Crocker, German Naval Captain Ulrich Reineke, former U.S. Ambassador Richard LeBaron and former U.S. Ambassador James F. Moriarty.
---
About U of I
The University of Idaho is one of only 72 land-grant research universities across the country. Home to nearly 12,000 students, the U of I is a leader in student-centered learning and excels at interdisciplinary research, service to businesses and communities and in advancing diversity, citizenship and global outreach. U-Idaho is home to the Vandals and competes in the Big Sky Conference and Sun Belt Conference. To learn more, visit www.uidaho.edu.