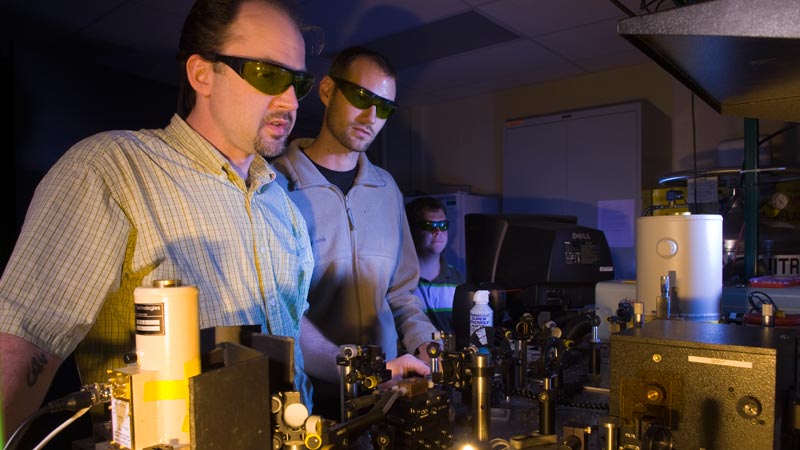 The ingredients for discovery.
Scientists who hold an advanced degree in chemistry are on the front lines of chemical research and development, making significant contributions to the knowledge of our physical world.
In this program, you will focus on a branch of chemistry that interests you, including analytical, inorganic, organic and physical chemistry. Using sophisticated instrumentation, you may work to develop new materials for medicine, agriculture, food production or industry. You could also explore environmental monitoring, pollution abatement, or the building of sensors for use in explosives detection.
Additionally, students in this program have unique opportunities to actively research across disciplines in such areas as bio-organic chemistry, biophysical chemistry, environmental chemistry, medicinal chemistry and nanomaterials.
This degree could be a good fit if you:
Have a solid background in analytical, inorganic, organic and physical chemistry
Want to be in the lab designing and conducting research
Want to apply your chemistry knowledge to solve pressing global problems
Have a strong work ethic
With this degree, you could become a/an:
Scientists in the chemical, biotechnology, pharmaceutical or oil industries
Industrial chemist
Consultant in a R&D, architecture, engineering, or environmental firm
Researcher in a government laboratory
Teacher at the high-school or college level
More degrees below. Enjoy!