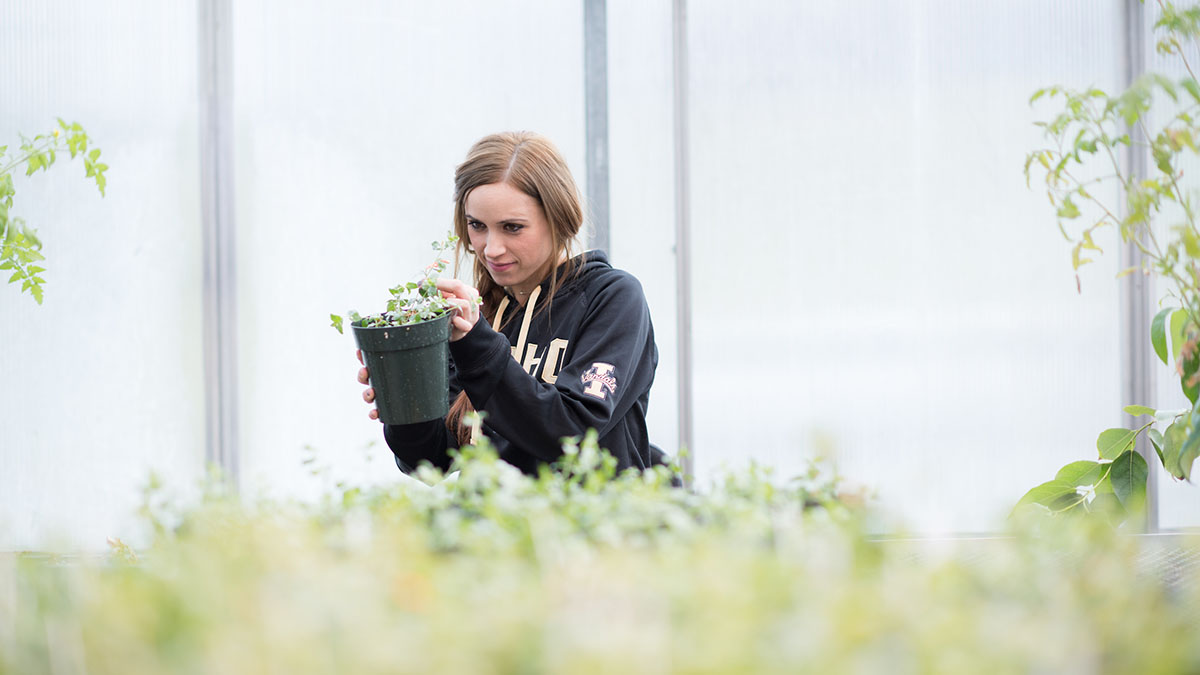 Grow your potential.
Horticulture professionals make careers out of growing and caring for plants — from managing landscapes at a golf course; to overseeing botanical gardens, nurseries and greenhouses; to raising crops of flowers, landscape shrubs and trees, fruits or vegetables.
But horticulturists need more than a green thumb. In this program, you will study the science behind the profession and explore topics like pruning and grafting, soil science, crop production, pollination, landscape and turf management, and pest control.
You will also gain hands-on experience at the plant science farms and computer-controlled greenhouses, through real-world crop production projects, and on field trips to nurseries, golf courses and private landscape installations.
This program could be a good fit if you:
Enjoy nature and working in the outdoors
Are interested in science
Want to help the environment
Like to garden
With this degree, you could become a/an:
Landscape manager
Propagator
Landscape contractor
Greenhouse manager
Arborist and urban forester
Nursery stock producer
Field representative
Researcher
Arboretum or public gardens director
More degrees below. Enjoy!