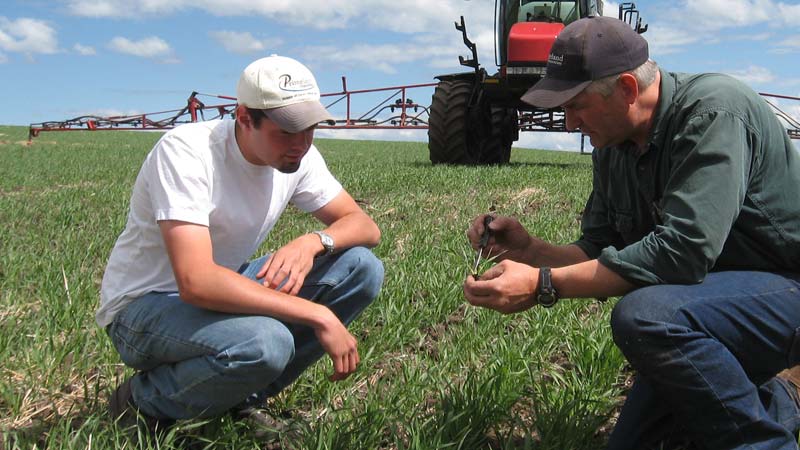 The analysis of an economic engine.
Professionals in this field apply their knowledge of economics, agriculture and business to help leaders in industry and government make important decisions about food production, rural development, natural resources and more.
As a student in this program, you will explore the production, distribution and consumption of food and agricultural goods and services. You will develop strong problem-solving and analytical skills, and explore topics related to agriculture policy, international trade and other pressing issues in agriculture.
Hands-on learning experiences include real-world projects for leading agriculture companies, internships and field trips to the state capitol.
This program could be a good fit if you:
Are interested in agricultural, food or natural resource industries
Enjoy math and like to work with numbers
Are a good problem solver and analytical thinker
Are involved in 4-H, FFA or other agriculture-related activities
May be interested in graduate school or law school
With this degree, you could become a/an:
Economic analyst
Marketing director
Market analyst
Policy analyst
Farm manager
Researcher
Community planning consultant
Real estate appraiser
More degrees below. Enjoy!