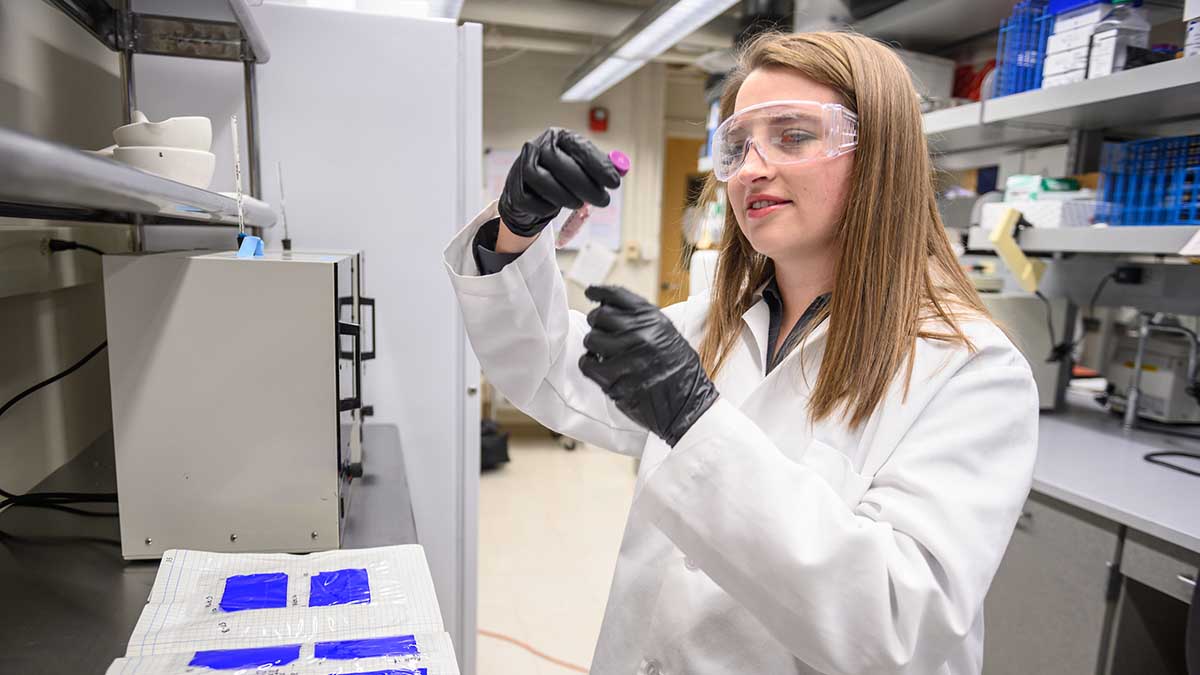 Advance the animal agriculture industry.
Innovations in animal science help to advance animal care, breeding, meat and dairy quality and production, and other important areas of the animal agriculture industry.
This program will prepare you to make your own contribution to the ever-changing field. You will build research skills and develop specialized knowledge in areas like animal nutrition, reproductive physiology, meats, animal breeding, and muscle biology and growth.
You also will conduct independent research on a topic that interests you in the form of a thesis. Much of your experience will take place in the on-campus meat-science labs and animal centers, home to purebred cows, breeding Suffolk ewes, and milking Holstein cows.
This program could be a good fit if you:
Hold an undergraduate degree in animal or health sciences
Want to conduct research in the field
Have a desire to positively advance animal agriculture
Have strong research and critical-thinking skills
With this degree, you could become a/an:
Industry consultant
Production manager
Livestock breeder
Feedlot operator
Extension educator
Research scientist
More degrees below. Enjoy!