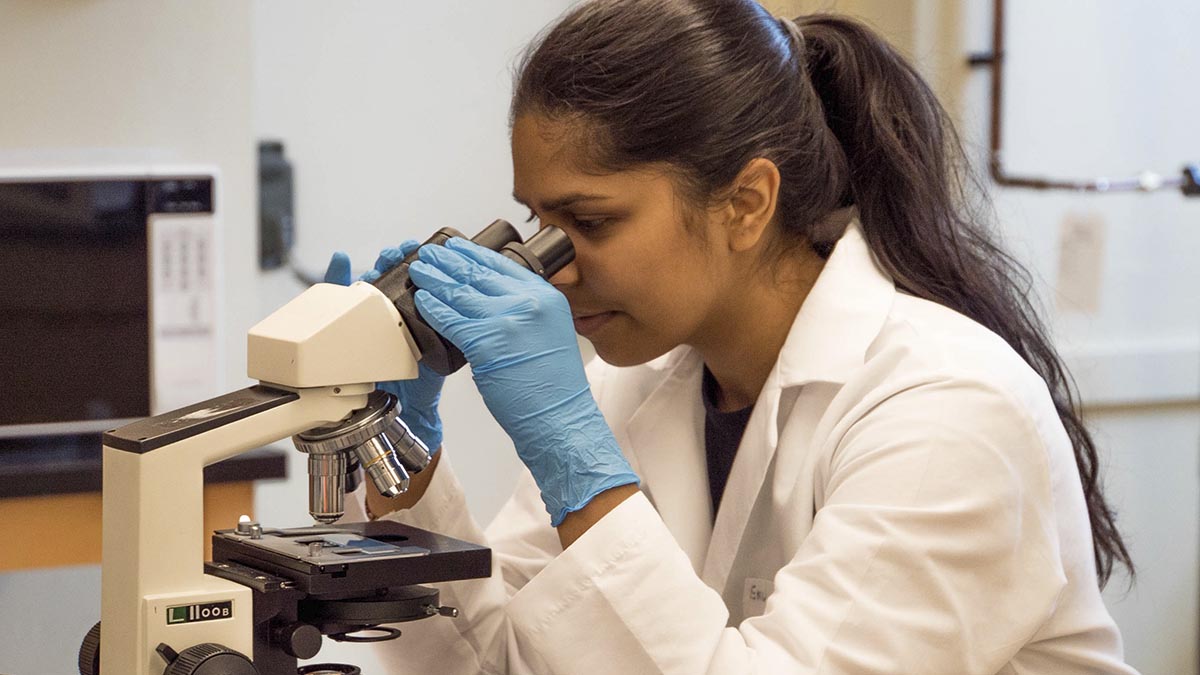 The building blocks of good nutrition and health.
Food fuels the body. If we don't eat well, our health can suffer in big ways. When you study nutritional sciences, you dig into the science of food and its effects on the body. You become prepared to live a healthier life and help educate others on how and why good nutrition is important to their health and overall wellness.
In this program, you will learn not only the chemistry, biology and physiology behind human nutrition, but also the psychological and sociological reasons that cause people to eat the way they do. Classes explore topics such as nutritional biochemistry, global nutrition, the human microbiome and its relation to nutrition, nutrition through the lifespan and community nutrition.
With a nutritional sciences degree, you could work as a nutrition researcher, instructor, educator or community health worker. This major can also prepare you for medical school, dental school or other advanced health care degrees.
This program could be a good fit if you:
Are interested in health and nutrition
Are strong in chemistry and biology
Enjoy working with people
Are interested in science and research
With this degree, you could become a/an:
Fitness and wellness coordinator
Nutrition researcher
Extension educator
Medical scientist
Community health worker
Postsecondary nutrition instructor
Emergency medical technician or paramedic
Sales representative (wholesale and manufacturing, technical and scientific products)
Postsecondary nutrition instructor
Dentist
Orthodontist
Optometrist
Pharmacist
Physician
Pathologist
Radiologist
Physician assistant
Podiatrist
Occupational therapist
Physical therapist
Nurse
Nurse practitioner
Audiologist
Medical and clinical laboratory technician
Dental hygienist
Occupational therapy assistant
Physical therapist assistant
Physical therapist aide
Dental assistant
Phlebotomist
Dental laboratory technician
More degrees below. Enjoy!