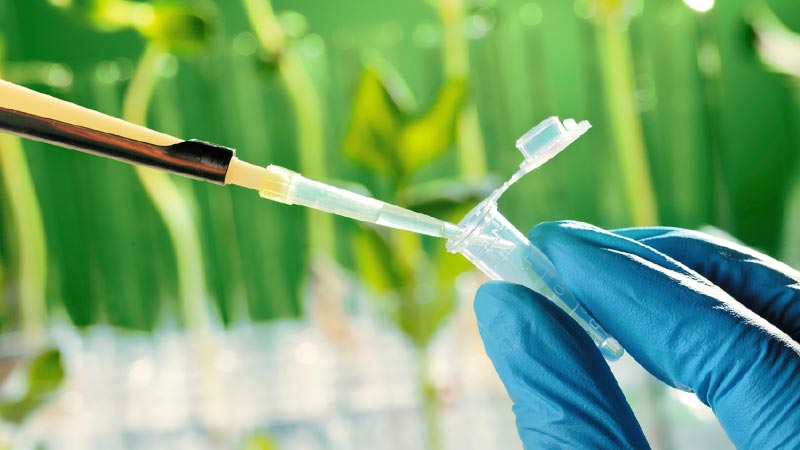 Create stronger, higher-yielding crops.
Biotechnology involves moving a trait from one plant to another in order to improve plant growth and development. For example, a scientist in this field might work to increase a crop's resistance to a certain disease or pest.
This program explores the techniques and applications for this modern science in the production of food, fuel, fiber and landscapes. You will study plants at the molecular level and learn how they grow and respond to disease, insects and environmental conditions.
Much of your education will take place in the on-campus greenhouses and laboratories, where you could practice manipulating plant genes, develop and use DNA molecular markers, or take part in other hands-on research.
This program could be a good fit if you:
Enjoy science
Like to do research in the lab and out in the field
Have an interest in agriculture
Are a good problem solver
With this degree, you could become a/an:
Plant propagation specialist
Plant breeding support specialist
Research technician
Laboratory technician
Field representative
More degrees below. Enjoy!