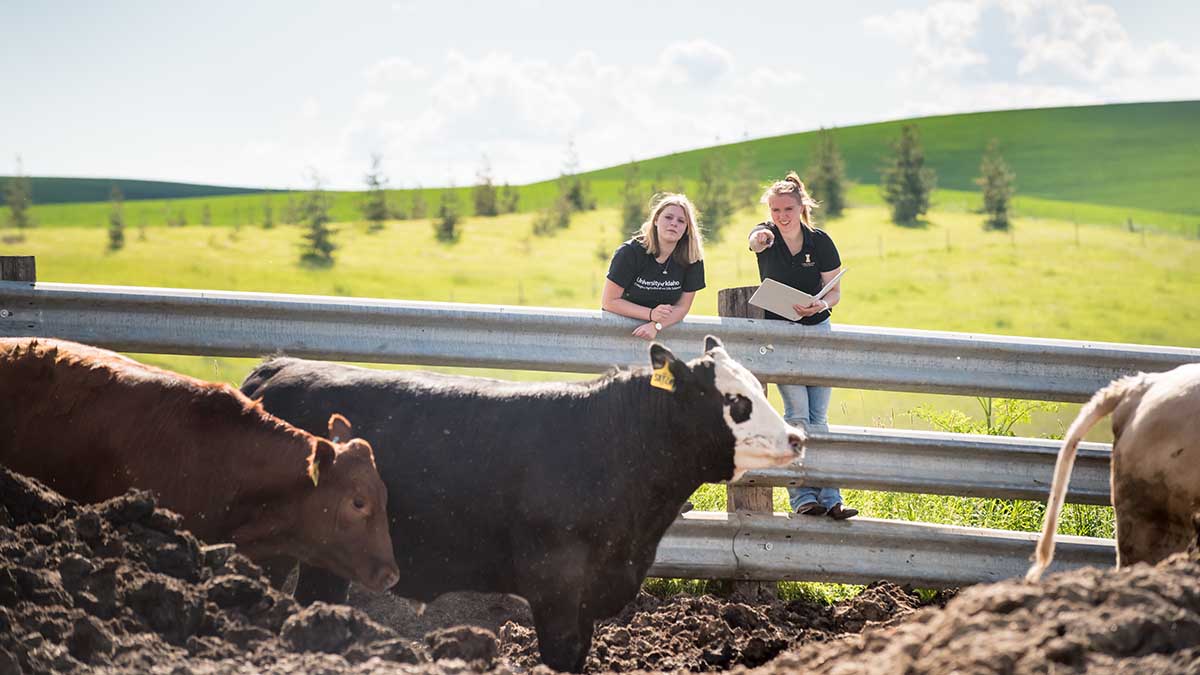 From the ranch to the market.
Business professionals in the livestock industry make important business management decisions about the production of animals. For example, they might direct operations, manage production processes, lead sales and develop marketing strategies.
In this program, you will learn business fundamentals — such as management, marketing, accounting, and communication — as they apply to livestock industries. You will also form a solid understanding of animal sciences, including reproduction, nutrition, growth and health.
Much of your education will take place in the on-campus labs and animal centers, where you might learn how to maximize the value of retail cuts or explore pregnancy rates and grazing management systems.
This program could be a good fit if you:
Are interested in the livestock industry
Enjoy learning about business
Have strong leadership and communication skills
Are involved in 4-H or other agriculture-related activities
With this degree, you could become a/an:
Production manager
Business owner
Sales representative
Marketing director
Analyst
More degrees below. Enjoy!