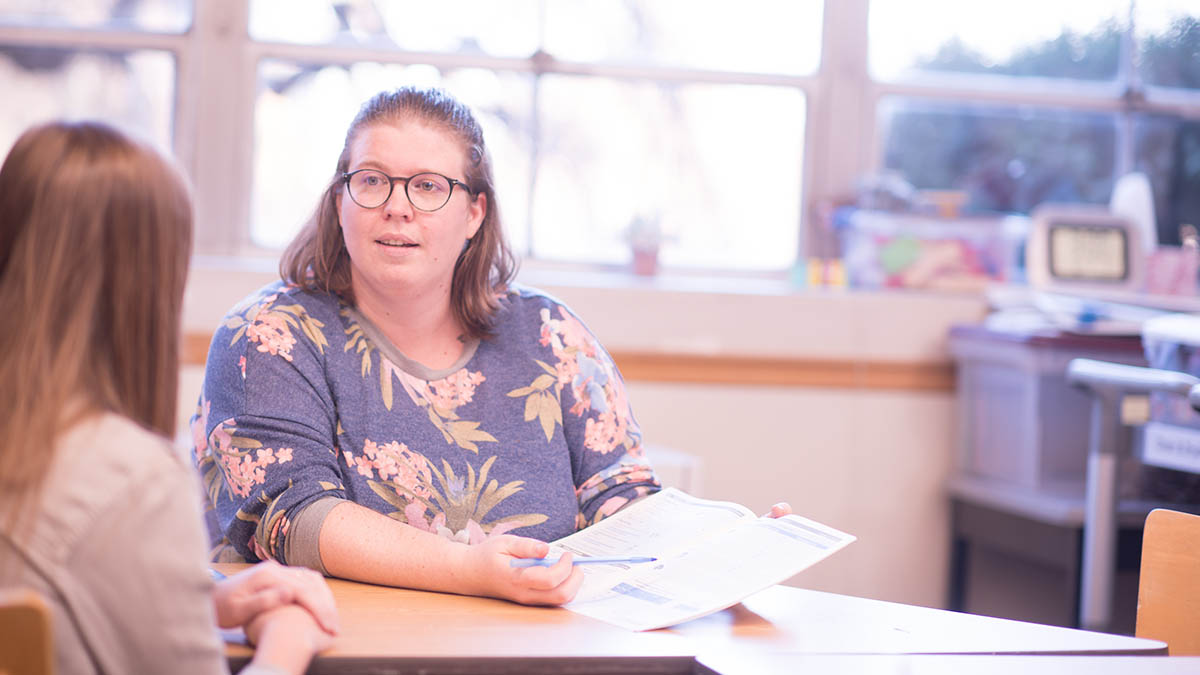 Support individuals, families and your community.
This program provides a wide-reaching course of study that shapes educators who can guide families and individuals in making informed life decisions. From human development and food science to personal finance and child and family development, you will explore diverse topics and prepare for a career addressing the complex issues facing individuals, families and communities.
You will experience hands-on learning in the foods lab and child development lab and choose a focus area that suits your interests and career goals in preparation for a people-centered profession. If working with others and helping citizens in your community thrive is appealing to you, then a degree in family and consumer sciences is the right choice.
This program could be a good fit if you want to:
Work with children or families
Volunteer in your community
Be a leader among your peers
Make a difference in the lives of others
With this degree, you could become a/an:
Education administrator, preschool and childcare center/program
Education administrator, elementary and secondary school
Financial analyst
Credit counselor
Educational, guidance, school or vocational counselor
Child, family or school social worker
Education teacher, postsecondary
Social work teacher, postsecondary
Home economics teacher, postsecondary
Preschool teacher, except special education
Kindergarten teacher, except special education
Middle school teacher, except special and career/technical education
Family and general practitioner
Childcare worker
More degrees below. Enjoy!