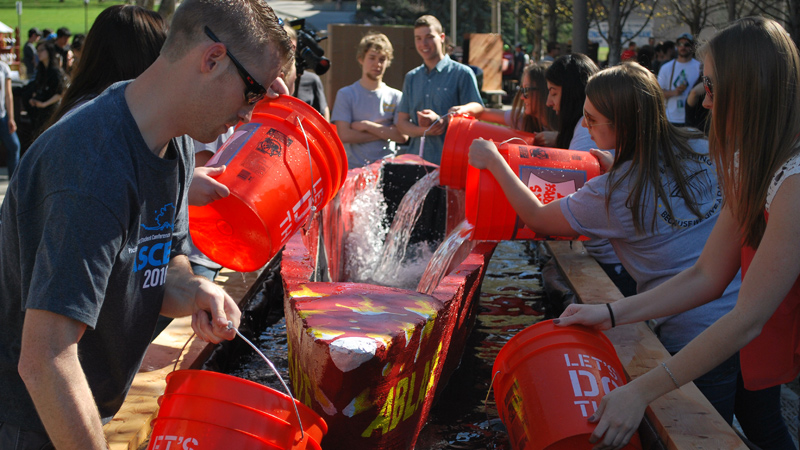 Designing sustainable infrastructure for society.
Designing the infrastructure that makes modern societies work is what civil engineering is all about. From highways and bridges to dams and airports, civil engineers design, build and manage the public and private works that make modern life possible.
This doctorate is most appropriate for those who want to conduct research or become a faculty member at a college or university. You can customize your studies to focus on environmental engineering, geotechnical engineering, hydraulics and water resources engineering, structural engineering or transportation engineering.
This program could be a good fit if you:
Hold an undergraduate and master's degrees in civil engineering or closely related fields
Want to specialize in an area of civil engineering
Like to solve complex problems
Are a good writer and think you might like teaching
Are interested in conducting research or becoming a university faculty member
Work well as part of a team
With this degree, you could become a/an:
Highly specialized design engineer in your own consulting firm
Researcher for a large engineering firm or company
University faculty member
More degrees below. Enjoy!