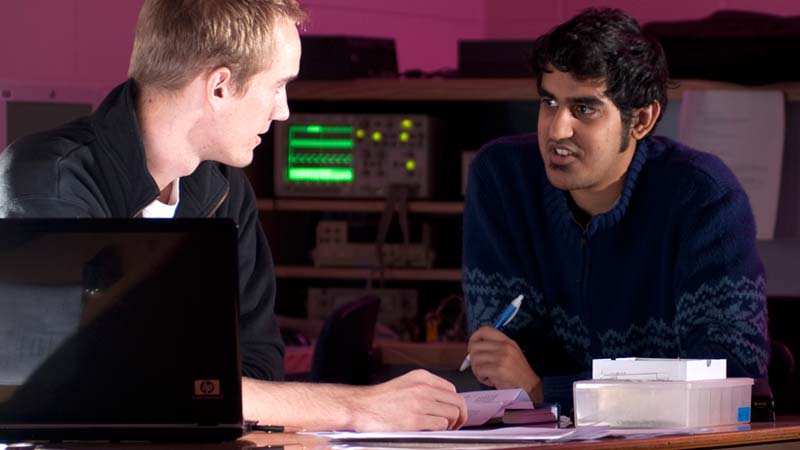 Electrical systems that benefit society.
The University of Idaho is a one of the nation's premier centers for power engineering research, education and collaboration between industry and academia.
As a student in this nationally recognized program, you will investigate the electrical phenomena and learn how to apply high-level knowledge in the field to develop complex electrical solutions for computers, instruments, communication devices, power conversion, and more.
You will have many opportunities to work with faculty members on practical research projects vital to industry, including engineering prototypes. Areas of expertise include power/energy systems, electromagnetic radio wave propagation, electronic packaging and microelectronics.
This program could be a good fit if you:
Hold a bachelor's degree in electrical engineering
Are proficient in chemistry, physics and math
Want to conduct research in the field
Like to solve complex problems
Work well independently and as part of a team
With this degree, you could become a/an:
Design engineer
Project engineer
Engineering specialist
Chief engineer
Quality control engineer
Hardware engineer
Development engineer
Reliability engineer
Research engineer
Systems design engineer
Field engineer
Test engineer
Sales engineer
More degrees below. Enjoy!