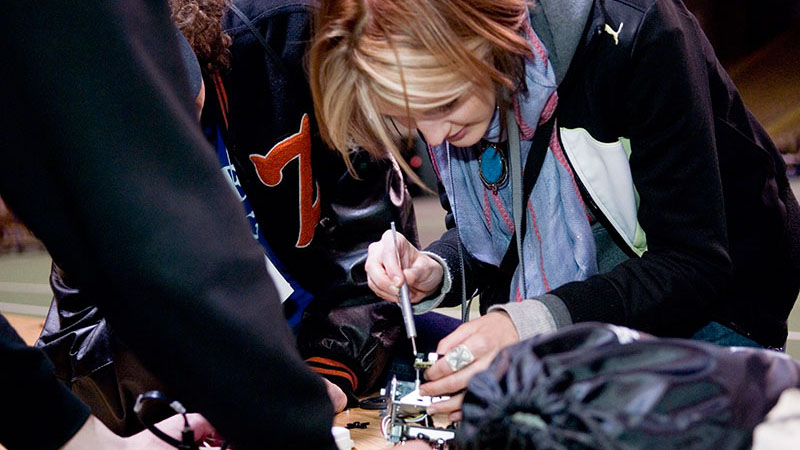 Ignite your spark for engineering.
Develop more reliable power systems. Design faster bullet trains. Build the next-generation minicomputer. These are just samples of the types of exciting projects you could lead as an electrical engineer.
In this program, you will learn how to design and test electrical circuits and systems for many different types of applications. For example, you could explore solutions for the storage and transmission of power; investigate the workings of cell phones, computers and MP3 players; study control systems in cars and planes; and much more.
Students in this program have special opportunities to work with the U.S. Navy designing autonomous submarines, fabricate next generation microelectronics that can be used in the newest computing technology, and spend summers at the NASA Jet Propulsion Laboratory.
This program could be a good fit if you:
Are naturally curious about how things work
Enjoy both math and science
Have a strong work ethic
Like to tinker with electronics
Have good problem-solving skills
With this degree, you could become a/an:
Design engineer
Project engineer
Engineering specialist
Chief engineer
Quality control engineer
Hardware engineer
Development engineer
Reliability engineer
Research engineer
Systems design engineer
Field engineer
Test engineer
Sales engineer
More degrees below. Enjoy!