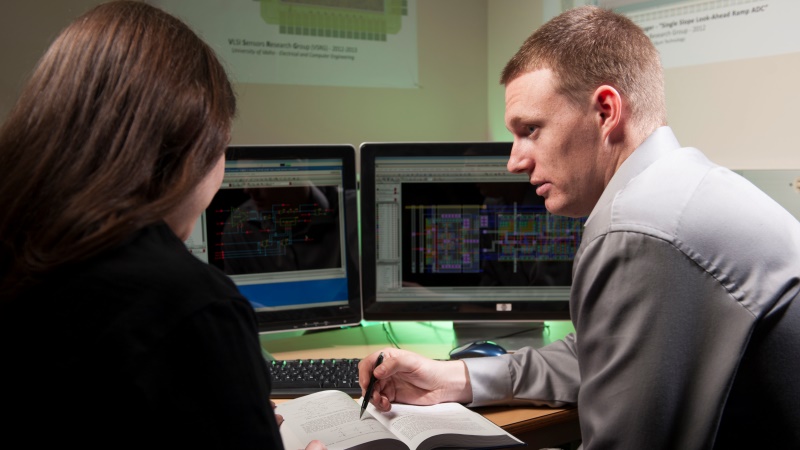 Computing modern-day life.
From cars to cell phones to refrigerators, computers are embedded into nearly every aspect of modern-day life.
In this program, you will study complex hardware and software systems and gain the high-level skills you need to contribute to the next generation of computer innovations. You will explore concepts in both electrical engineering and computer science, focusing on the architecture, programming and application of digital computers.
Depending on your career goals, you can tailor your studies to focus on digital hardware design, digital systems design, computer systems or another related area.
This program could be a good fit if you:
Hold a bachelor's degree in computer engineering
Demonstrate a strong background in computer engineering, computer programming, electronics, mathematics, chemistry and physics
Want to lead research in the field
Have a strong work ethic
Can work well independently and as part of a team
With this degree, you could become a/an:
Computer software engineer
Computer hardware engineer
Applications engineer
Design engineer
Quality control engineer
Development engineer
Computer architect
Systems design engineer
Research engineer
More degrees below. Enjoy!