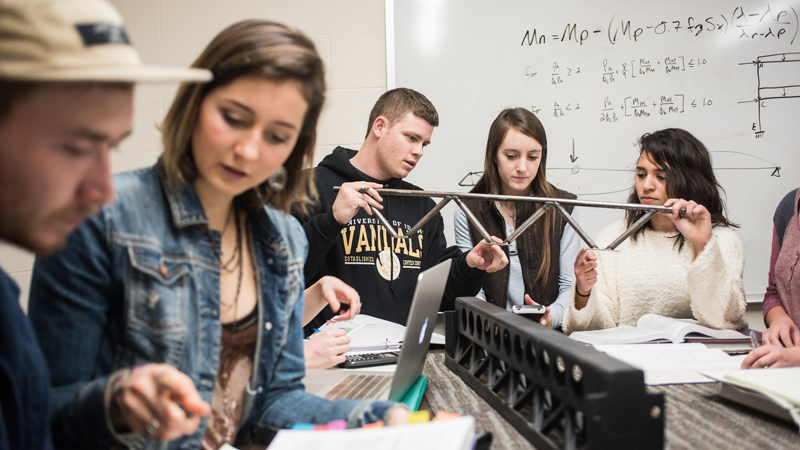 Designing sustainable infrastructure for society.
Nearly everywhere you go, you will find or use something designed by a civil engineer. From bridges and roads, to water and wastewater treatment facilities and dams, to airports and other large infrastructure projects, the work of civil engineers plays an important role in how we live, work, travel and play.
In this degree program, you will learn how to design all types of civil engineering systems and processes. You will learn how to apply your engineering skills to develop sustainable solutions that help people and make life better for all — such as providing clean water to cities, protecting society from natural disasters, improving our infrastructure or designing the transportation systems of the future.
This program could be a good fit if you:
Have an aptitude in mathematics
Be involved in solving the world's infrastructure challenges
Like to work with a variety of people to solve problems and design solutions
Make communities more sustainable and environmentally compatible
With this degree, you could become a/an:
For a consulting engineering firm
For a town or city
For a state or federal agency
in your own engineering firm
for a non-governmental agency
More degrees below. Enjoy!