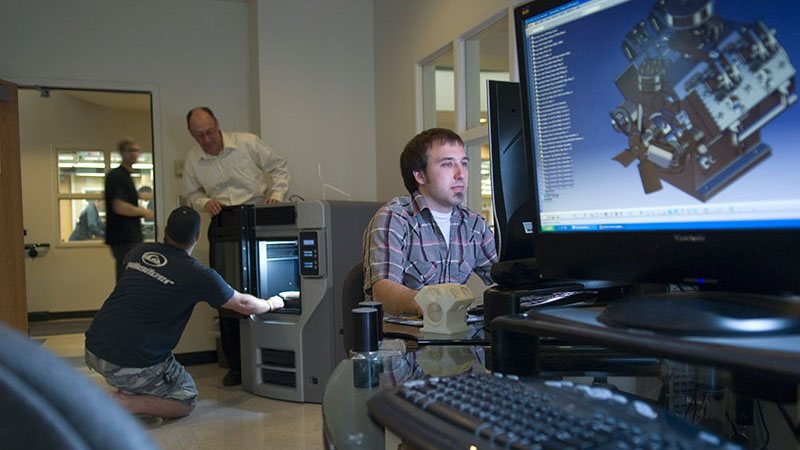 The machines of modern-day life.
As the broadest field of engineering, mechanical engineering plays an important role in nearly every industry, from aerospace and automotive, to energy and manufacturing, to robotics and biotechnology.
In this program, you will learn how to apply math, science and engineering skills to research, design, develop and test devices and processes that solve problems. You might explore how to build a machine to perform a certain task, develop a better way to manufacture a product, create a more reliable system for generating power, and much more.
Students in this program have excellent opportunities to put their skills into real-world practice. For example, you could help re-engineer a snowmobile to be more environmentally friendly or build a new hybrid race car.
This program could be a good fit if you:
Are naturally curious about how things work
Enjoy math and science
Like to tinker and build things
Are a creative problem solver
Want broad career opportunities
With this degree, you could become a/an:
Mechanical engineer
Design engineer
Test engineer
Manufacturing engineering
Product engineer
More degrees below. Enjoy!