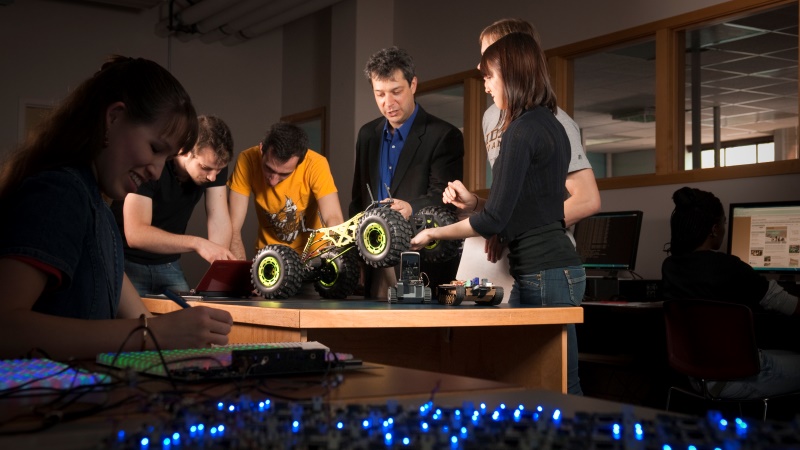 Uncap the potential.
Whether you want to lead product development and research at a technical company, or you want to build a career in academia, this program prepares you to contribute to the field of computer science in new and novel ways.
As a graduate student in this exciting field, you will gain an in-depth understanding of the limitations and opportunities in the use of computers to solve problems. You will work alongside faculty on leading research and explore high-level concepts in areas like computational biology, network security, computer architecture and network design.
This program could be a good fit if you:
Have a strong foundation in mathematics and computer science
Want to conduct research in the field
Like to solve complicated puzzles
Have a strong work ethic
Work well independently and as part of a team
With this degree, you could become a/an:
Information assurance software developer
Developer/designer of games and virtual environments
Software engineer
Operating systems and network administrator
Software architect
Bioinformatics specialist
Information technology specialist
Systems analyst
Database administrator
Computer support specialist
Information technology consultant
Teacher at the college level
More degrees below. Enjoy!