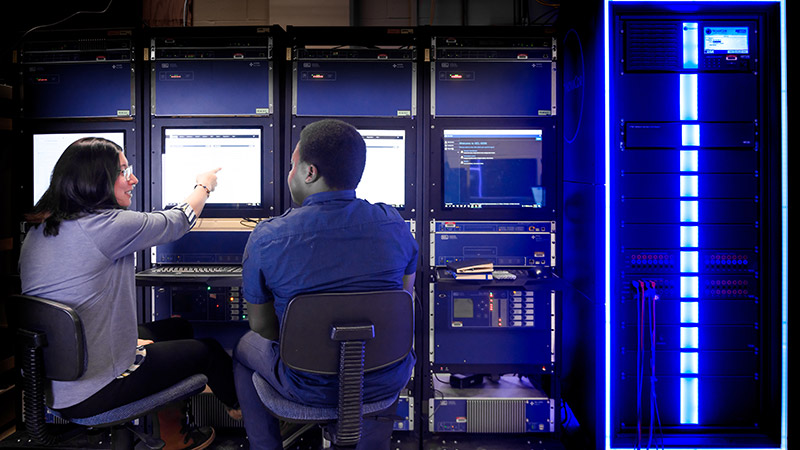 Secure Cyberspace.
Learn to defend against sophisticated cyberattacks — and train for the 1.8 million unfilled cybersecurity jobs expected by 2022 — by earning a degree from Idaho's only cybersecurity bachelor's degree program.
As a cybersecurity major, you will gain the skills and knowledge to prevent, detect and respond to threats against computer systems, networks, hardware, programs and digital data. Explore topics like computer forensics, network security, types of cyberattacks, operating systems and security tools. You could also participate in leading cybersecurity industry research and build defenses against real-world cyber threats.
As one of the National Security Agency's first seven National Centers of Academic Excellence in cyber defense education, U of I is a leader in advanced cybersecurity training and offers one of the nation's few comprehensive cybersecurity degree programs. Our graduates have the in-demand expertise to protect computer networks from hackers, defend individual privacy and intellectual property, secure infrastructure critical to our state and nation, and develop secure software and computing systems.
This program could be a good fit if you:
Enjoy overcoming complex challenges
Are a critical thinker and creative problem solver
Like working with computers and technology
Have strong math, science and technical skills
With this degree, you could become a/an:
Information assurance software developer
Software engineer
Operating systems and network administrator
Software architect
Information technology specialist
Systems analyst
Database administrator
Computer support specialist
Information technology consultant
More degrees below. Enjoy!