Cold & Flu Viruses
The best way to prevent the spread of the cold, flu and other viruses is to follow these basic steps, also outlined in the Healthy Vandal Pledge:
Monitor for symptoms and stay home if you feel sick. Seek medical assistance if your symptoms become more severe or you experience a fever above 101.5 degrees Fahrenheit
During the COVID-19 pandemic, wear a face covering. Face coverings are required in all University of Idaho buildings. They are also required outside when social distancing cannot be maintained.
Maintain social distancing
Wash your hands frequently with warm water and soap. Use hand sanitizer when soap and water are not available.
Cover your cough or sneeze with your elbow or tissue. Throw used tissues away immediately.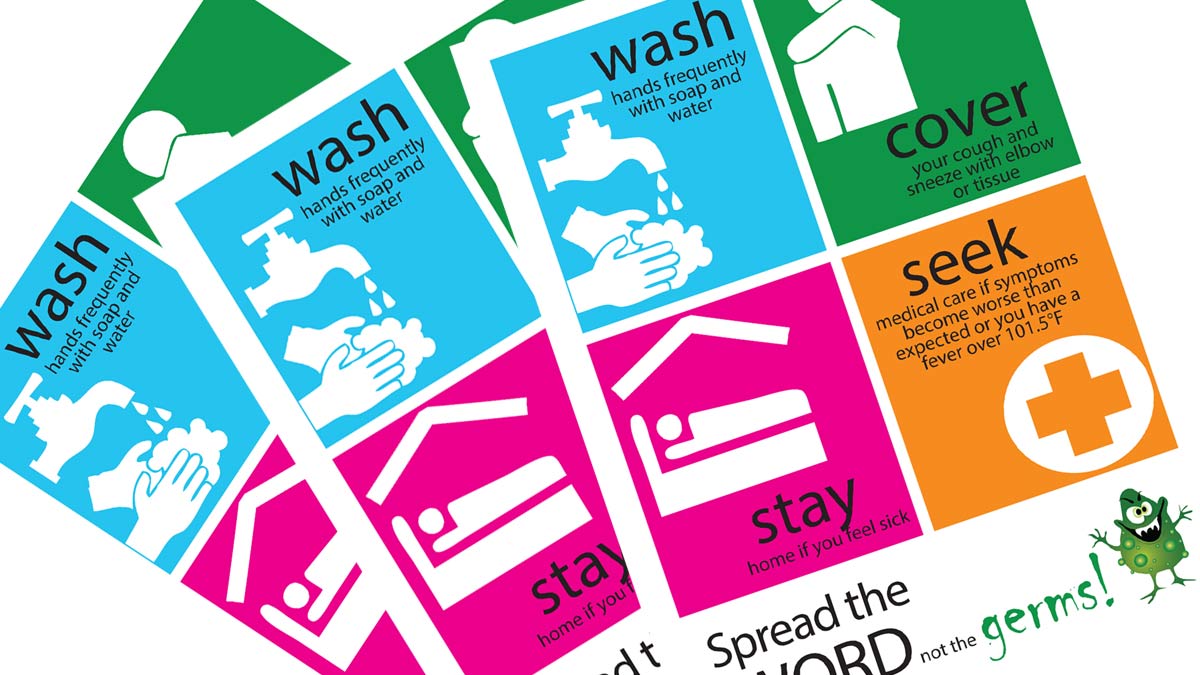 Influenza
Influenza, or the flu, is a contagious disease caused by three viruses: influenza A, B and C. It attacks the respiratory tract, including the nose, throat and lungs.
Type A is usually responsible for large outbreaks and is a constantly changing virus. New strains of type A develop regularly and cause new epidemics every few years. Type B causes smaller outbreaks, and type C usually causes mild illness.
The flu is different from a cold. While both are caused by viruses, high fever, headaches and extreme exhaustion are much more common with the flu. The flu can also cause serious complications, such as bronchitis and pneumonia for certain high-risk groups.
Anyone can get the flu, even healthy people, and serious problems can happen at any age. It is usually recommended that college students get a flu shot because it is easily spread in residence halls and other typical college settings.
Fever
Headache
Tiredness
Dry cough
Sore throat
Nasal congestion
Body aches
Loss of appetite
Rest
Drink plenty of fluids
Avoid alcohol and tobacco
Take pain medication (such as Advil or Tylenol) to relieve symptoms
DO NOT take aspirin
Free flu shots are available to students with a VandalCard. View upcoming events »