Extension ExPress, December 2021
Director's Message
As we are in the final month of 2021, I have great hope that better days are ahead. When we were finishing out 2020, I would have never dreamed that at the end of 2021, we would still be battling COVID-19 and the variants. Without question, we have suffered tremendous loss during 2021 and in some cases, the loss has been greater than in 2020. For many of our farmers, crop yields were cut in half due to the drought. Family daily routines and special travel plans were changed, and many suffered the greatest loss of all, a loved one who passed away far too soon. We have many reasons to grieve — not only the pain of the loss of life but also the pain of what will not be. The dreams of the future that are now cut short.
Through it all, there is a silver lining that will give us hope for better days ahead. Albert Einstein said, "In the middle of difficulty lies opportunity." A friend of mine made the statement, "Change does not ride into town without opportunity." In the Extension world, opportunities abound. During the next year we will be hiring new faculty and staff as we continue to serve the people of Idaho.
It is with great pride and joy we announce the publication of our 1,000th University of Idaho Extension publication, Pink Root Disease. Our UI Extension bulletins are available online and have expanded to include videos, noxious weed bandanas and board games. Be sure to check out our millennial bulletin in this newsletter along with stories about the work of Extension. In addition, the impact of UI Extension faculty and staff is reported in Impact Statements. These reports are organized by our Priority Extension Themes and reflect the value Extension brings to Idaho. This year marks an all-time high of 59 Impact Statements.
As the year draws to a close, it is my hope that you will find the silver lining and will look forward to the better days ahead. We have many reasons to count our blessings as together we are building a thriving, prosperous, healthy Idaho.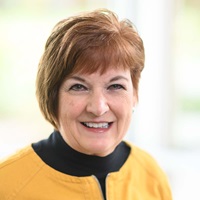 Barbara Petty
Associate Dean and Director
University of Idaho Extension
Channeling Water Connections
As University of Idaho Extension's area water educator, Jim Ekins' goal is to spark curiosity. Whether it's working with high school students, leading stormwater erosion protection classes, educating teachers about implementing water education in their classrooms or leading the IDAH2O Master Water Stewards program, he hopes to inspire as much as he educates. Learn more.
Dormant Season Grazing
The quality of forage on dormant rangeland isn't sufficient to meet nutrient requirements for cattle, resulting in lost profitability for producers. Researchers with University of Idaho Extension are exploring how protein supplements and rotational grazing can assist in maintaining cow body condition.
In 2016 and 2017, UI Extension Beef Specialist Jim Sprinkle monitored 292 cows from the U of I Nancy M. Cummings Research, Extension and Education Center grazing at the U.S. Sheep Experiment Station in Dubois. Cattle grazed dormant rangeland pastures from mid-October to mid-December and were split into four treatment groups.
The first group included cows managed in a continuous grazing system — meaning they stayed in the same pasture — with no supplement; the second group was managed in a continuous grazing system with 7 pounds of a 28% crude protein supplement fed once a week at mid-day; the third group was managed in a rotational grazing system — rotated through at least two pastures — with no protein supplement; and the final group was managed in a rotational grazing system with 7 pounds of a 28% crude protein supplement fed once a week at mid-day.
A small subset of two-year-old cows (24 cows/year) were fitted with collars containing both a GPS logger and an accelerometer. An accelerometer is used on rockets to measure velocity in three directions. It's also the technology that switches the screen orientation when a smart phone is rotated. Accelerometers were used to determine daily grazing, resting and walking activity.
Results from the study show that the first group — cows that received no supplement and stayed in the same pasture — lost weight. Both groups that received supplements gained weight, and the cattle that received no supplement but had the opportunity to rotate pastures, also gained weight. This suggests that providing cattle with a new, previously ungrazed pasture during late-season grazing can be a quasi-form of supplementation.
The study also found that cows receiving protein supplements grazed forage more efficiently than non-supplemented cows. They spent more time resting and less time futilely searching for better quality forage — expending less energy to graze.
Results from the study will help Idaho producers increase forage harvesting efficiency while minimizing weight loss and reducing subsequent winter feed costs.
Sparking Imagination
Youth in Canyon County are benefiting from more exposure to STEM out-of-school programs, thanks to local partnerships with University of Idaho Extension.
A cornerstone of the UI Extension 4-H Youth Development program is STEM programming. During the COVID-19 pandemic, a need for STEM programs that could provide each youth with their own equipment to accommodate safety protocols became necessary.
Educators with UI Extension, Canyon County were awarded a $6,000 grant from the Idaho STEM Action Center to purchase Edison Robotics equipment and Chromebooks for a new program, Spark Your Imagination with Edison. Youth participated in six one-hour sessions where they learned to code robots using Edison's Ed-Blocks program. Each youth was able to program and work with their own robot and Chromebook.
The program allowed UI Extension educators and community partners to take age-appropriate robotics equipment and lessons to after-school programs and engage youth in robotics. The program was pilot tested with sites serving underserved groups, including ethnic and racial minority groups, rural areas, isolated youth and non-traditional 4-H participants.
During spring and summer 2021, Extension educators and 4-H AmeriCorps members reached 171 youth in Canyon County with Edison Robotics. Participants ranged in age from kindergarten to ninth grade, with the majoring in grades 1-4. Youth completed surveys after participating, with 72.5% strongly agreeing or agreeing with the statement, "I would like to study STEM after high school." When asked if they are interested in robotics, 93% indicated a positive yes or usually response. Youth also reported an increase in STEM knowledge, with 60.5% indicating they learned new things about STEM, an increase of 37% from the pre-survey.
Spark Your Imagination with Edison will continue to be a vital addition in STEM programming in Canyon County to help inspire youth to pursue STEM opportunities in their schools, other local organizations and 4-H.
Kimberly Research & Extension Center
Researchers at the University of Idaho Kimberly Research and Extension Center conduct research on potatoes, sugar beets, small grains, irrigation and water resources, and forage crops. Interdisciplinary teams are investigating a variety of issues affecting Idaho agriculture.
Congratulations to Suzann Dolecheck, UI Extension educator, who is retiring this month. Suzann joined UI Extension in 2013 as the 4-H youth development educator in Twin Falls County, where she expanded the reach of 4-H through multiple partnerships, especially the promotion of programs in science, technology, engineering and math.
This publication is also notable because it marks our 1,000th bulletin. The first bulletin was printed in 1896, focused on the organization and progress of the Idaho Agricultural Experiment Station. Since then, the bulletin series has added a vital scientific study to its portfolio and diversified beyond its humble beginnings. No longer just a simple, hard-copy report, the UI Extension bulletin is a multimedia resource offered for easy access online, and translates well to other novel formats, like videos, bandanas and board games. In fact, the top-selling noxious weed bandana series was partly inspired by Extension's most popular publication (Bulletin 816, Idaho's Noxious Weeds, now in its 9th edition). Kudos to everyone — past and present — who made publishing this benchmark issue possible.
Featured Publication
Pink Root Disease of Onion — Biology and Control
Pink root is one of the most significant diseases of onion in the Treasure Valley of Idaho and Oregon. Nearly one-quarter of susceptible onion losses are due to it. Learn what the symptoms are, what causes it and how it disseminates, and various management strategies to consider.
Featured Events
Visit the UI Extension calendar for a complete listing of upcoming events offered online and across the state.