Extension ExPress, June 2022
Director's Message
The nation's Cooperative Extension network dates back to 1914, when the Smith Lever Act established a partnership between USDA and our land-grant universities devoted to research and education in agriculture. More than a century later, Cooperative Extension remains integral in the fabric of our society, especially in rural communities. The need persists for the many services we provide as we help people develop skills and build a better life. Our University of Idaho Extension tagline is: "Leaders in building a prosperous, healthy, thriving Idaho." We are called to serve and we're doing an amazing job of it.
Our 45 Extension offices, located in 42 Idaho counties and three federally recognized tribes, serve as the front door to U of I throughout most of the state, providing the public with opportunities to learn about our significant accomplishments and benefit from our programming. Some recent data highlights the public value of our Extension program.
Nav Ghimire, associate director of UI Extension, recently submitted his annual report to the federal government with detailed statistics about what we've done throughout the past year. His report shows we had 255,916 direct contacts with stakeholders, and we delivered 2,054 different educational programs for a combined 6,911 activities. We provided 15,895 hours of educational programs, which equates to 1,987 working days. In the past year, we surveyed 20,027 of our program participants – 63% of them reported a change in behavior based on what they learned. That's a tremendous number. So often when we take a class, we never find the chance to apply that knowledge. Just among those surveyed, our return on investment was estimated at $17.6 million.
This summer, we encourage the public to take advantage of some of the many outstanding family friendly activities on our schedule. For example, from 5-8 p.m. on July 13, families are invited to attend the annual Twilight Tour, which will be hosted this year at the Aberdeen Research and Extension Center. The event will showcase the important research being done at our Research and Extension Centers and will also offer educational activities and a free barbecue. Our county fairs will be coming up later in the summer and represent the culmination of the 4-H year for so many youth. At the county fairs, youth display their projects, completing countless hours of hard work. Please visit the Extension website for a full list of opportunities available through UI Extension.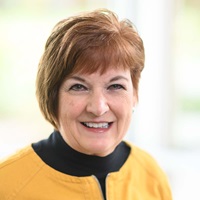 Barbara Petty
Associate Dean and Director
University of Idaho Extension
Minimizing Post-Harvest Losses
Gustavo Teixeira knows the best way to supply more food to a growing population is by wasting less of it.
As a new assistant professor and potato postharvest physiologist with University of Idaho's College of Agricultural and Life Sciences, Gustavo will use advanced scientific techniques to help Idaho potato growers, processors and shippers waste fewer of the spuds they harvest. His position was made possible by a $1 million endowment, thanks to Wayne and Peggy Thiessen, the Idaho Potato Commission (IPC), Northwest Farm Credit Services and McCain Foods.
Gustavo, who started working at U of I's Kimberly Research and Extension Center on April 11, took the job because he liked the challenge it afforded, in addition to the opportunity it provided him to help the potato industry tackle real-world problems.
"Sometimes we can conduct research and the research is not connected with the industry. I figured I was missing that in my career," Gustavo said. "To have this hand-to-hand collaboration is really important, not just to collaborate with industry, but to have research that will benefit the state economy and save resources."
He and his wife, Izabelle Teixeira, moved to Idaho from Brazil. She, too, has joined the CALS faculty thanks to financial support provided by the Idaho Dairymen's Association and will be working in the Department of Animal, Veterinary and Food Sciences. She'll be involved in the Idaho Center for Agriculture, Food and the Environment.
Gustavo earned a bachelor's degree in agronomy at the Federal University of Lavras in Brazil in 1998. He then earned a master's degree in 2000 and a Ph.D. in 2005, both from Brazil's São Paulo State University (UNESP).
In pursuit of his doctorate, Gustavo did part of his studies at the Department of Primary Industries, Queensland in Australia, focusing on the control of browning in fresh-cut carambola. He also took several postharvest courses abroad, including those organized by the Universidad Politécnica de Cartagena in Spain, by the Volcani Center in Israel and by the Malaysian Agricultural Research and Development Institute in Malaysia.
From 2017 through 2019, he did a sabbatical at Virginia Tech University in Blacksburg, Virginia. There he researched the use of mycosporine such as amino acids to control photo-oxidation of tea. He also studied the quality of apple fruits produced using conventional and organic production systems, which is influenced by the microbial communities on the surface of apples, to find ways to stimulate healthy communities for benefits in both commercial and organic fruit production.
After the sabbatical, Gustavo returned to Brazil to be an associate professor at UNESP. But he was impressed by American agricultural research and his experience in the U.S. sparked his desire to join a land grant university. He began seeking positions in the U.S.
Even before his first day on the job in the Magic Valley, Gustavo started writing research grants. His team has already been approved for a grant through the Northwest Potato Research Consortium to evaluate respiration rates of different potato varieties in storage at three different temperatures. The respiration rate correlates with the amount of heat spuds put off in storage and is also one of many factors affecting the duration for storing potatoes before quality deteriorates. Gustavo's findings should help guide future management decisions, including if growers should avoid storing certain varieties in a common cellar.
"Right away he's going to cue in on something where there's a gap of knowledge. … We have varieties we're growing in the Northwest and we don't know respiration values for them," said UI Extension Potato Specialist Nora Olsen, who will work closely with Gustavo.
Since 2010, Gustavo has conducted a lot of research using near-infrared spectroscopy, which uses the near-infrared region of the electromagnetic spectrum and can help evaluate food quality without destroying it. The technology has been commonly used in Europe. Gustavo plans to partner with a Ph.D. student in Brazil who has been using the technology to assess purple-and orange-fleshed potato varieties based on their content of nutrients such as anthocyanins and carotenoids.
The student will soon travel to Idaho, where Gustavo will test his models on varieties of importance in the Northwest. Shippers may use the data to make a nutrition claim about certain varieties, potentially enabling them to charge a premium. The same technology can also be used to identify diseased spuds without damaging them.
Despite his full research plate, Gustavo has agreed to help organize and convene the International Symposium on Postharvest Technologies to Reduce Food Losses as part of the 31st International Horticultural Congress, scheduled for Aug. 14 in Angers, France.
"I love organizing congresses and events," Gustavo said. "I think it's a nice opportunity for us to get to know people and to talk to students. For me, it's one of the best opportunities of our careers."
The Thiessens proposed the endowment for Gustavo's position and encouraged the IPC to match their initial contribution.
"I think the issue of optimization of potato storage/management is a major concern for all potato industry segments. The goal is to minimize the losses which can occur during harvesting and storing and to deliver the optimal quality upon storage withdrawal to the end user," Wayne Thiessen said.
Travis Blacker, industry relations director with the IPC, added, "Every year we harvest 13 billion pounds of potatoes and a majority of those go into storage, so it's very important that we're storing these in the best possible conditions to make them last when we take them out of storage and process them or fresh pack them.
"We need someone who studies storages all the time because there's a lot of money sitting in those storages."
Pest Friends Making a Buzz
Actual farmers don't plant lunar wheat, and they'll never encounter fan bugs or bog beetles when they scout their fields.
Despite the fictitious details, anyone who plays the new agricultural-themed board game Pest Friends can count on learning real lessons in integrated pest management. The educational strategy game, which challenges two or more players to grow a profitable crop in the face of pressures from insects, was created by University of Idaho Extension educators Jason Thomas and Grant Loomis.
UI Extension programs helping home canners preserve food safely
Surine Greenway works with lots of home canners who learned the ropes of the hobby from Grandma and can follow all of the necessary steps to safely preserve food, even if they don't know the specific reasons behind them.
Programs offered by Greenway, UI Extension educator in Owyhee County, and other educators in family and consumer sciences teach the public the part Grandma missed – the science behind canning.
On June 9, UI Extension started its longstanding virtual canning program, Preserve @ Home. Food safety experts from U of I and the University of Wyoming collaborate on the six-week program, each one spending a week covering a specific subject pertaining to canning. The course costs $35 and is open both to members of the general public and college students, who can earn a credit. Anyone interested in participating may contact Laura Sant at 208-852-1097 or lsant@uidaho.edu to inquire about joining the class already in progress.
Instructors cover the basics of food spoilage, dehydration, low-acid canning, high-acid canning and other topics. The course allows participants to study at their own pace, with videos and reading materials posted online. Participants also join a weekly Zoom call with the week's instructor and other students and take a weekly quiz. Following the six-week course, students take a final exam.
"People think of cooking as an art, but when you're preserving food for a later date there is a science to making that occur," Greenway said. "Sometimes it's really eye opening to individuals who may have canned their whole life and they learned by doing or watching someone else, and they now comprehend the reasons why steps are in place in a recipe."
In-person canning workshops that last no more than a day are hosted from late spring through the summer in Boundary, Ada, Owyhee and Cassia counties.
In Nampa, an annual workshop hosted since 2013 in conjunction with Trinity Lutheran Church, 8 S. Midland Blvd., is scheduled for Sept. 10. The workshop was originally called Preserving the Harvest but is now known as Not Your Grandmother's Canning Anymore. The updated name highlight's the focus on explaining canning science, and the program helps UI Extension promote better local food and produce sustainability practices. The church also manages a community garden; its pastor wished to address a food security gap by helping people on limited incomes preserve food.
People with questions on canning may also call the local UI Extension office in their county and speak with a food safety expert.
Home canners should always start with a tested recipe from a proven source, such as UI Extension, Ball Bluebook or the National Center for Home Food Preservation.
"Someone can go on Amazon and find a plethora of recipe books, and they're not research based," Greenway said.
From July through September, Extension safety advisors field many questions from the public about safe canning practices. Greenway's advice is to follow all recommendations to ensure a safe product.
Minidoka County 4-H'ers place third at National LifeSmarts Championships
Jennifer Bywater admits she thought the 4-H students on her trivia team were being idealistic when all five of them packed dress clothes for their trip to the 2022 National LifeSmarts Championships, hosted April 21-24 in Washington, D.C.
They were major underdogs – mostly freshman from a state in just its second year of competing at the national level. Only teams that make it to the semifinals and beyond are asked to don their business attire to matches.
As it turned out, members of the team Pink Potatoes from Idaho's Minidoka County pulled off a remarkable Cinderella story and needed their business dress. They placed third among a field of 38 LifeSmarts teams, and each member received a $750 college scholarship, plus a $50 Target gift card.
LifeSmarts, sponsored by the National Consumers League, uses a gameshow format and aims to prepare high school students to become savvy consumers. The competition challenges teams of five – with one member serving as an alternate – to be quick at the buzzer and answer questions pertaining to technology, personal finance, health and safety, the environment and consumer rights and responsibilities.
The Idaho Falls-based wellness company Melaleuca contributes $5,000 per year to support and promote Idaho's LifeSmarts program. Melaleuca's funding also covered the cost of the team's recent trip to the nation's capital.
Team members included Wesley Williams, Kyndra Robinson, team captain Allie Higgins, Dawn Naylor and Jackson Higgins. Early in the competition, Idaho stood out mostly because of the hot-pink T-shirts the team wore, and the popular spud pins donated by the Idaho Potato Commission that members traded with competitors from other states. Next year, they'll be known as one of the teams to beat.
Idaho entered the national LifeSmarts competition for the first time last year, when it was hosted virtually due to COVID-19. This was the team's first time of participating in person. Idaho had two LifeSmarts teams this year, both of which comprised 4-H students from Minidoka County and were coached by Bywater, who is the county's 4-H coordinator.
"I think we were underestimated as an Idaho group who had never gone and done that, especially with a younger group," Bywater said.
During last year's virtual competition, Idaho matched up against the team that went on to win the competition. That experience taught Bywater the qualities of a winning team, as well as the importance of players being quick on the buzzer. In training for this year's competition, the Pink Potatoes all specialized in a specific category. They plan to change their specialties when preparing for next spring's event.
The Pink Potatoes were up against New Jersey in the semifinals, hosted on April 24 and streamed online for family members to watch. Questions covered a breadth of topics including antitrust laws, the effects of climate change on the growing season, the purpose of entering into a roommate agreement, vitamins found in certain foods and the importance of antioxidants. Idaho narrowly lost the match.
Between September and March, LifeSmarts participants take monthly online quizzes to prepare for the state competition and can earn money based on their scores. Idaho has had as many as five LifeSmarts teams in the past.
Lance Hansen, UI Extension educator in Madison County, serves as LifeSmarts coordinator for the state.
"One of the things I really like about the LifeSmarts program is when people talk about 4-H the first thing they think of is fairs and livestock. They don't realize there's this whole other side of 4-H we're trying to grow," Hansen said.
Faculty Spotlight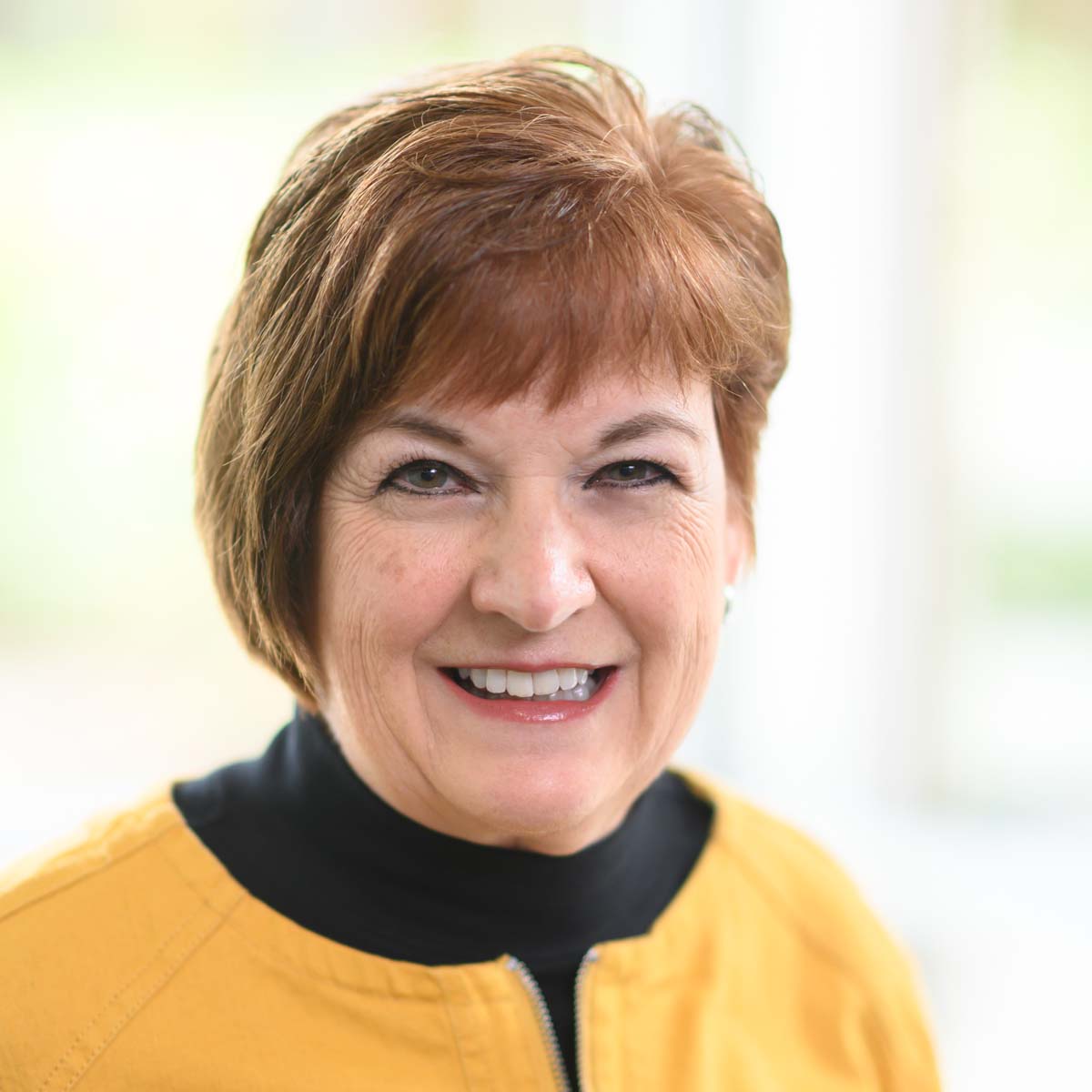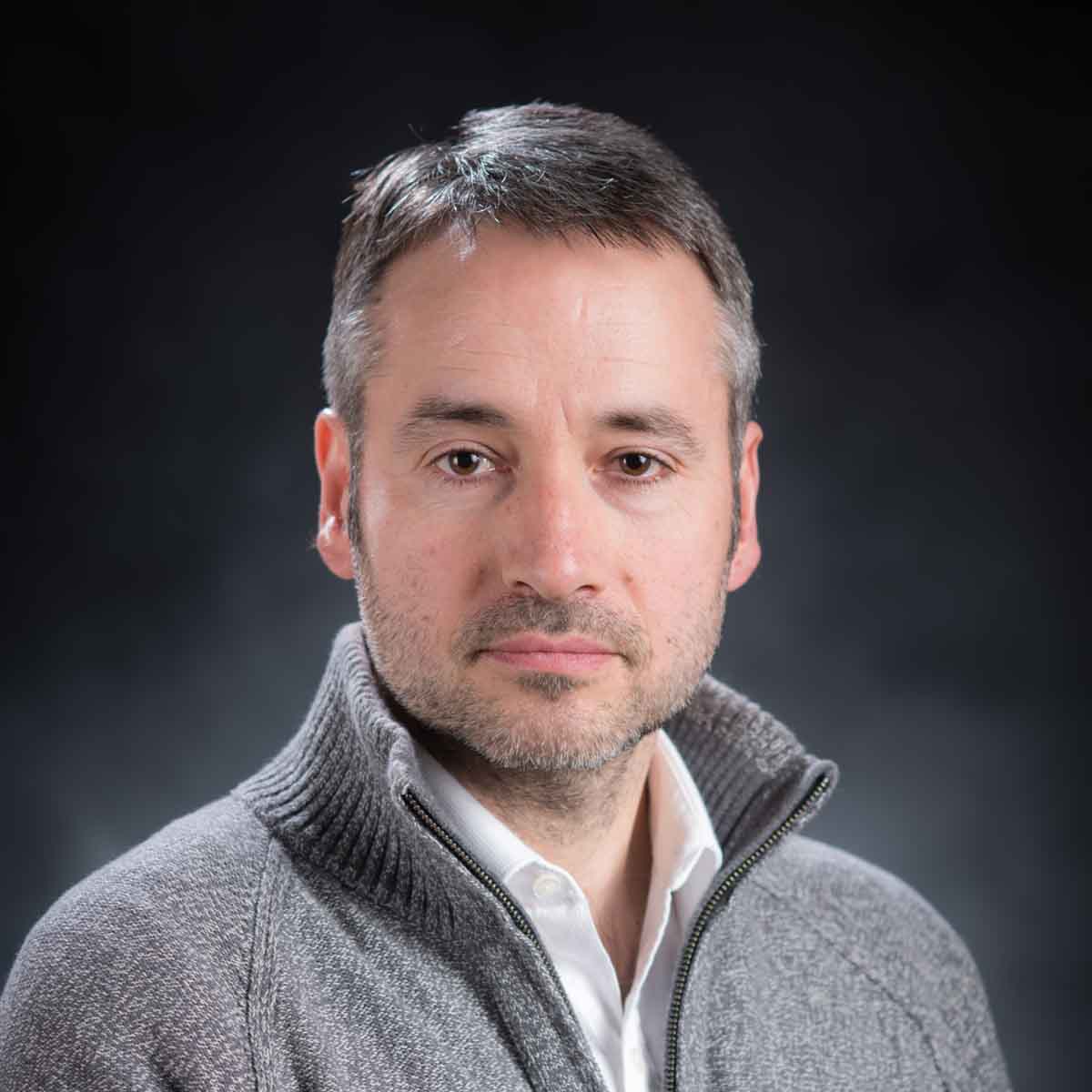 Featured Publication
Designing an Edible Landscape in Idaho (BUL 921)
A successful edible landscape results from good planning, thoughtful design and regular maintenance. This publication provides ideas and suggestions for creating a beautiful, yet productive edible landscape. Edible landscaping is practical and possible in all of Idaho's growing regions, if careful thought is given to plant choices, design and timing.
Featured Events
U and I Together | Weekly
Join UI Extension for a series of fun, virtual activities for all ages. Learn about cooking, healthy eating and outdoor activities.
Get Dirty Farm School | June 20-24 | Moscow
This week-long farmer training program is designed for beginning and aspiring farmers. Participants who complete the week will receive a certificate of participation.
Snake River Weed Management Tour June 28, Aberdeen
The weed management tour and field day in Aberdeen will feature information on herbicide tank mixtures for potatoes, simulated rainfall research, potato breeding, potato disease management, seed potatoes, cropping systems and more.
Inland Northwest Artisan Grains Experience | July 7-8 | Moscow and Pullman, Washington
This event features a field day, artisan grains beer tasting and various hands-on activities.
Aberdeen Twilight Tour | July 13 | Aberdeen
Join University of Idaho researchers to learn about the latest agricultural research and information during a fun event featuring games, prizes and food.
Aberdeen UI Cereals Field Day | July 19 | Aberdeen
University of Idaho researchers will host a field day from 8:30 a.m. to noon at the Aberdeen Research and Extension Center devoted to U of I wheat and barley variety trials, as well as UI researchers small grains showcase. The event is co-sponsored by Limagrain Cereal Seeds. Lunch is provided.
Visit the UI Extension calendar for a complete listing of upcoming events offered online and across the state.