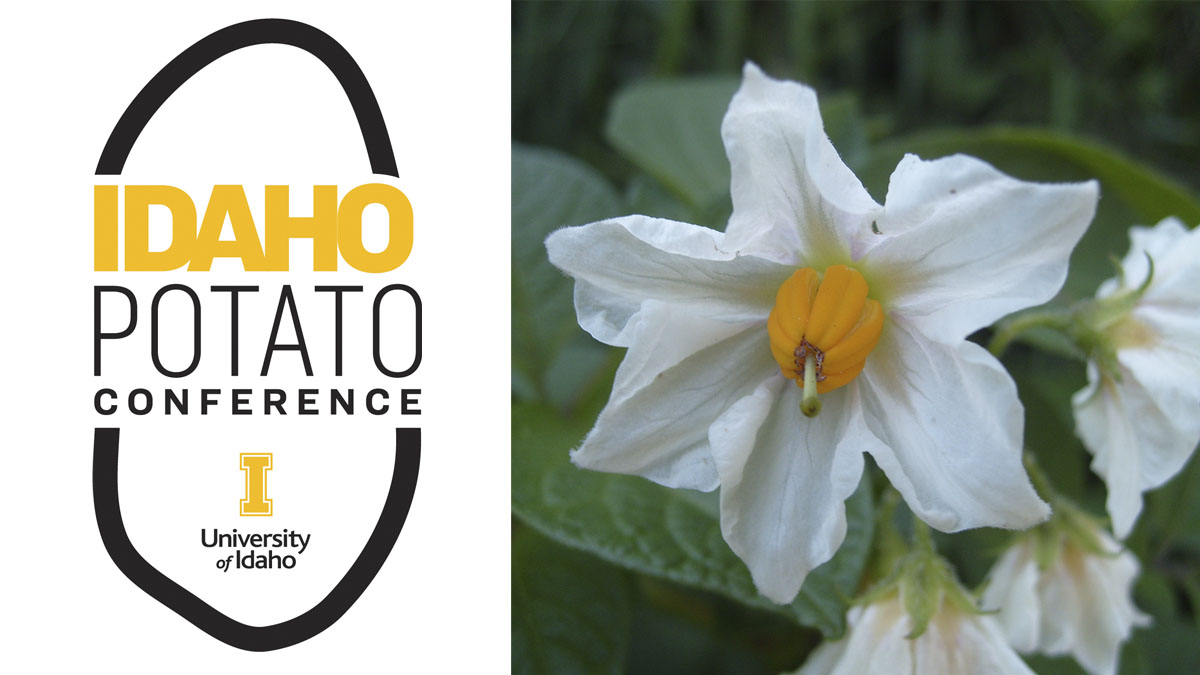 Idaho Potato Conference
Recorded 2022 conference presentations are now available.
Thank you for registering for the 2022 Idaho Potato Conference. If you missed some of the talks presented in the theater during the conference, login to view the recorded presentations. Recorded presentations include: Navigating the smoky haze: impacts of wildfire smoke on potatoes by Carrie Wohleb; How heat impacts potatoes by Mike Thornton; Rotational crops and herbicide carryover issues in potato by Albert Adjesiwor; Pesticide resistance of Colorado Potato Beetle by Justin Clements; Managing Rhizoctonia potato disease by James Woodhall; Which is better: cut of whole seed? By Kasia Duellman; Pink eye (or periderm disorder syndrome) by Nora Olsen; Pink rot by Jeff Miller.
The dates for the 2023 Idaho Potato Conference are Jan. 18-19.