Wearing many hats and thriving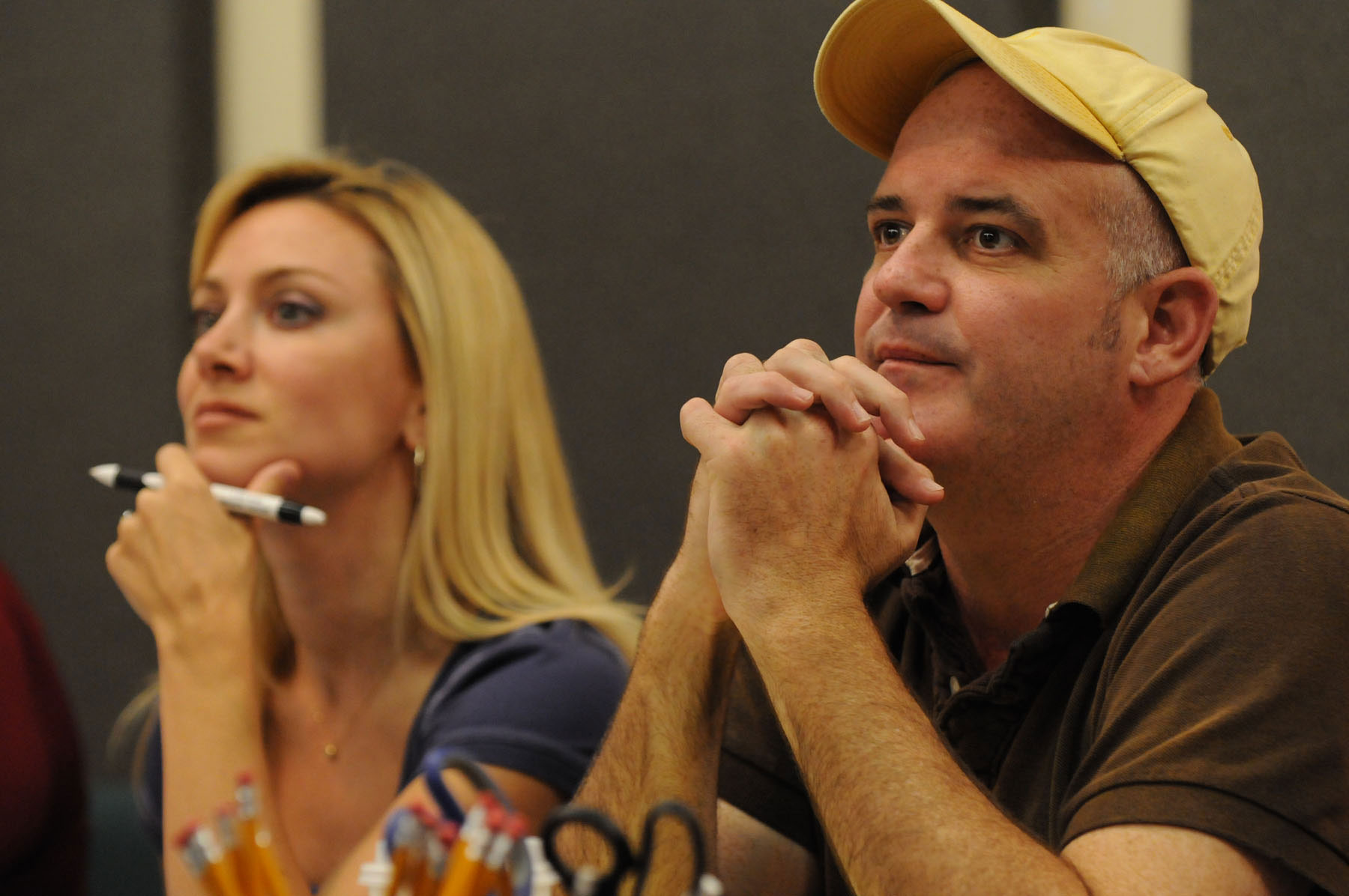 After more than two decades thriving in the professional theatre world, Patrick Flick has some solid advice for students.
It's about talent, your work ethic and dedication to your craft and having a well-rounded personality, he says.
"You wear many hats in theatre — from budgets and grants to casting, marketing, developing relationships. You are well-served to be well-rounded," Flick says.
Flick is the executive director of the Shakespeare Theatre Association and was recently named the first Artistic Director of the Richmond Shakespeare Festival, in Richmond, Indiana. In this new position, he practices what he preaches, being responsible for all hiring, casting, directing productions, season selection, fundraising and volunteer development.
Flick's background includes serving as the associate artistic director and director of new play development of the Orlando Shakespeare Theatre (OST) for nearly a decade, and as a successful television producer before that — winning four Northern California Emmy Awards.
He held a Bachelor of Arts in Theatre and a Master of Arts in playwriting from Miami University of Ohio before he turned to the University of Idaho to get his Master of Fine Arts through the distance program.
"The University of Idaho was a perfect fit," he says, crediting UI professor Rob Caisley with creating a custom designed degree program in directing and dramaturgy.
One of Flick's professional needs was to work around his busy schedule with the Shakespeare Theatre Association. Additionally, he was directing two plays and assisting in producing the National New Play Network's annual Showcase of New Plays at Wooly Mammoth Theatre in Washington, DC.
The UI distance program offered Flick the flexibility to document those processes and utilize them for academic credit.
Article by Kelly O'Neill