Theatre Facilities
Theatre students have a variety of work and performance spaces at the University of Idaho. Students gain experience working with state-of-the-art lighting and sound systems. Our largest venue, the Hartung Theater, also has fully-equipped shops for scenic and costume construction.
Hartung Theater
The 417-seat Hartung Theater (map), built in 1973, is an intimate space in which to experience theatre. It is one of two main stages for academic productions.
Features
The Hartung Shop allows students to work on set design
A semi-thrust proscenium stage which is trapped and features an orchestra pit
Two backstage and two vomitory entrances
ETC dimmer /circuit digital lighting and an inventory of 200 lighting fixtures and six intelligent lighting fixtures controlled by a Whole Hog IPC.
Digital sound system controlled by a Yamaha OM1-V
Five over house catwalks, stage right and stage left cheek positions, three over stage electrics, and far upstage cyclorama and strip light lighting positions
Newly renovated counterweight fly system
Backstage includes fully-equipped shops for both set and costume construction, prop storage, dressing rooms and makeup studios. The front-of-house features two small galleries for display of production designs and a spacious lobby that functions as an art gallery during production runs.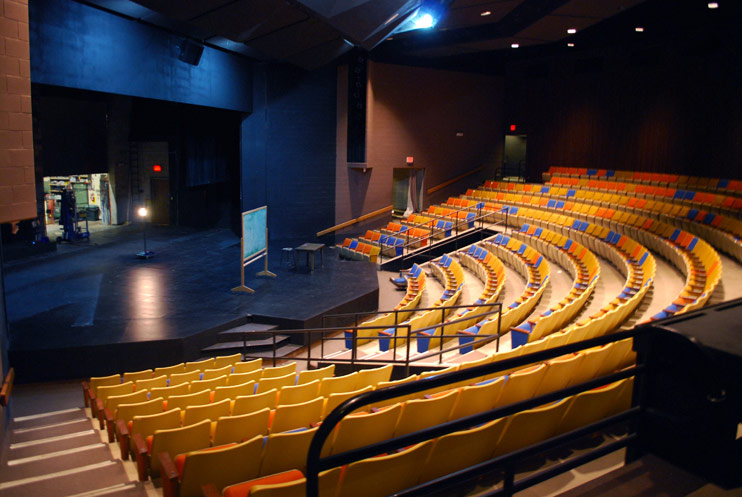 The Forge
The Forge (map) is a 90-seat multi-configurable theatre space located at 404 Sweet Avenue at the east end of campus on the corner of Sweet Avenue and Railroad Street, next to the Intermodal Transit Building. The space was designed to inspire experimentation in a theatrical "laboratory" where process is valued over product. To that end, Forge productions are often staged simply, without reliance on elaborate sets, costumes and other typical trappings of our main stage series. The focus is on doing the work - much of it original, written and independently produced by our students. Free parking is available after 5 p.m. and on weekends on the street and in the lot behind The Forge.
Features
ETC dimmer / circuit lighting system with an Expression 3 controller
Separate lighting inventory from the Hartung Theater including Source Four Junior Zooms
Automated instruments
Digital sound system utilizing a Mackie board and Meyer Sound System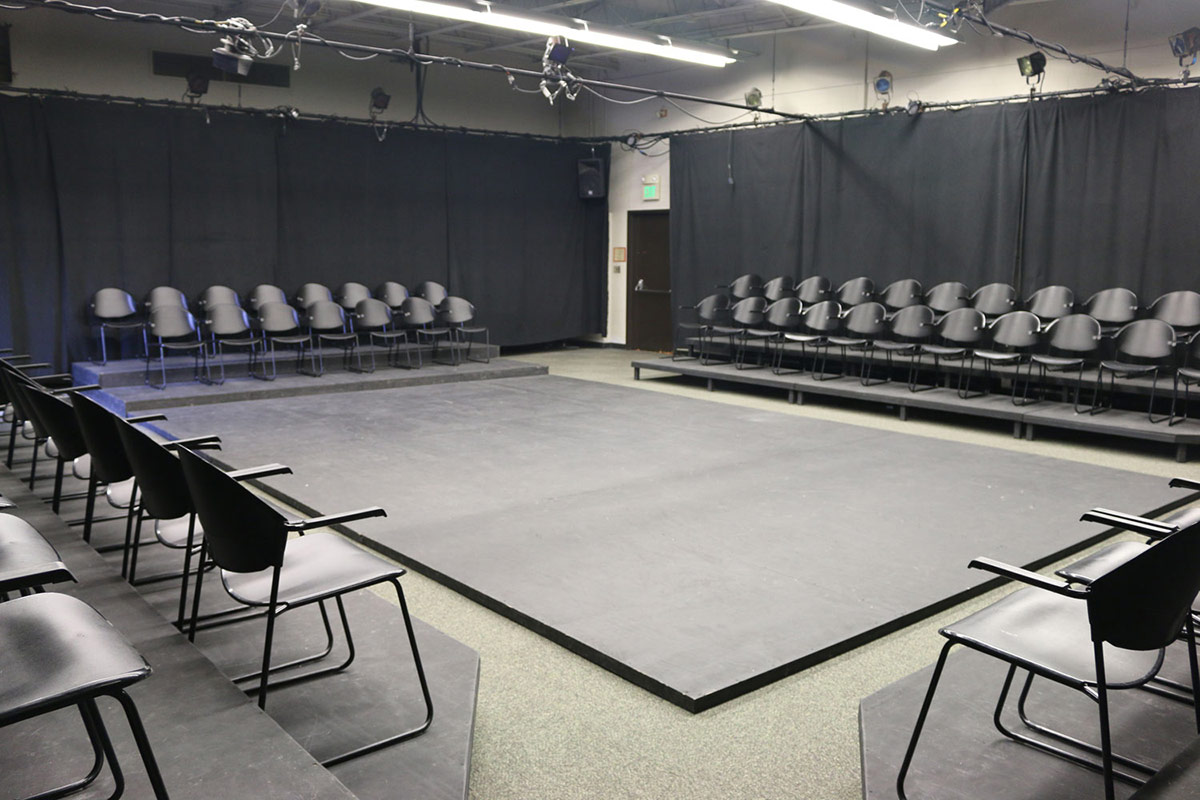 The Pocket Playhouse
The Pocket Playhouse is a 50-seat performance studio used to showcase student work in a black box setting.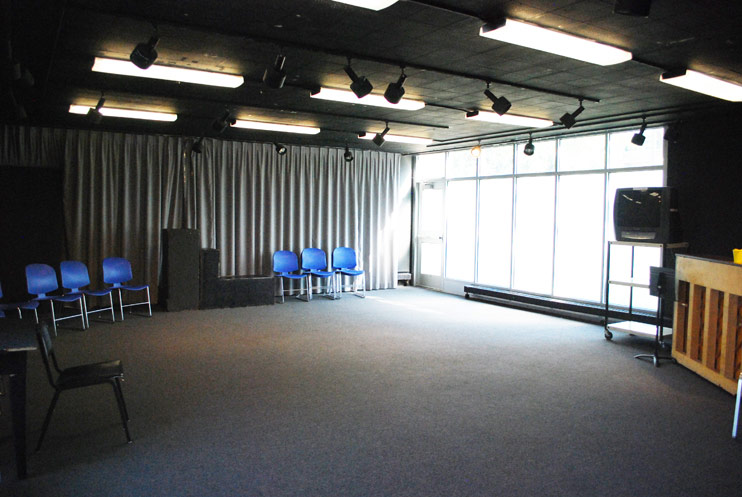 Shoup Hall
Shoup Hall (map) is the department's home base. It houses all faculty and administrative offices as well as performance/rehearsal studios, design labs, graduate offices and a student lounge. Located on the corner of Sixth and Rayburn streets, it's minutes from the Hartung Theater.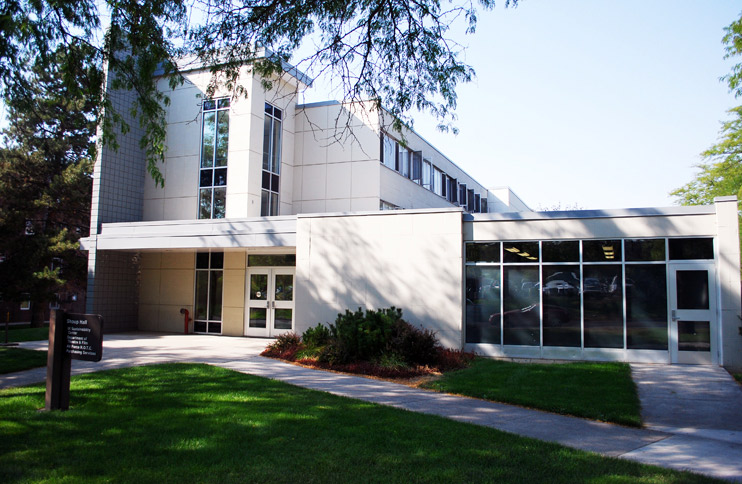 Facility Rentals
U of I Department of Theatre Arts rents the Hartung and Forge theaters to campus and community entities as well as students. For pricing information or to schedule a rental, contact the department.