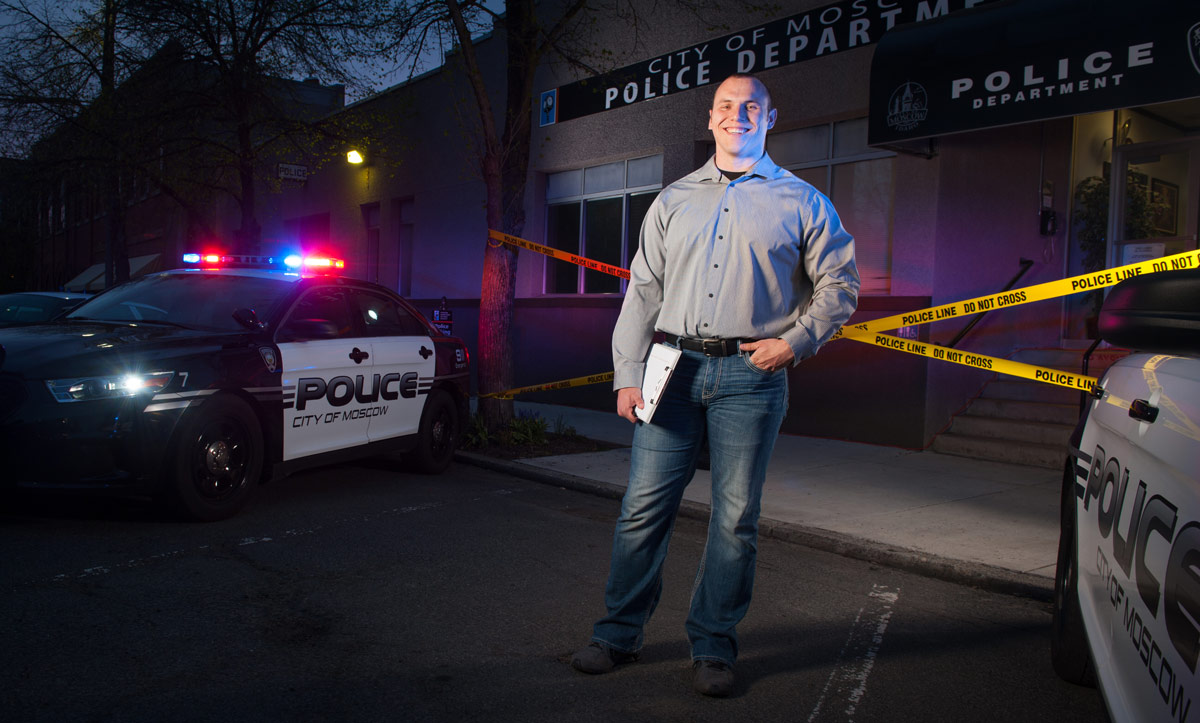 Garrett Salladay always wanted to be a police officer. Now, with a sociology degree with a criminology emphasis from the University of Idaho and interviews in process, the dream is becoming a reality.
The Meridian, Idaho native didn't immediately realize that dream. He chose his own path and joined the Marine Corps out of high school, married and had children, and then became a fire science student at the University of Idaho.
"I always wanted to be in law enforcement, but when I got out of the military, I wanted to try something different," says Salladay. "When I switched my major to sociology, I knew it was the right fit for me."
In high school though, Salladay didn't give college a thought. Instead, he walked into three military recruitment offices and chose the one that challenged him the most.
"I couldn't imagine doing anything else," says Salladay. "It was where I wanted to be, it was who they were and how the Marines presented themselves that made me choose."
After four years, with turns in Iraq and Afghanistan as a machine gunner, Salladay was ready to return to Idaho and earn a university degree. With the structure he gained from the military and four years of perspective, Salladay was ready to earn his degree.
While Salladay looked at other universities offering criminal justice majors, he was drawn to the perspective of a sociology degree with a criminology emphasis where he could study the process and the why behind crime. It is this larger scope, beyond the law enforcement component that has made his experience standout.
"I think I've gained a better understanding of crime and why it happens," says Salladay. "What I learned in those classes have definitely helped me in my interviews. I can really hear what I've learned when I interview now."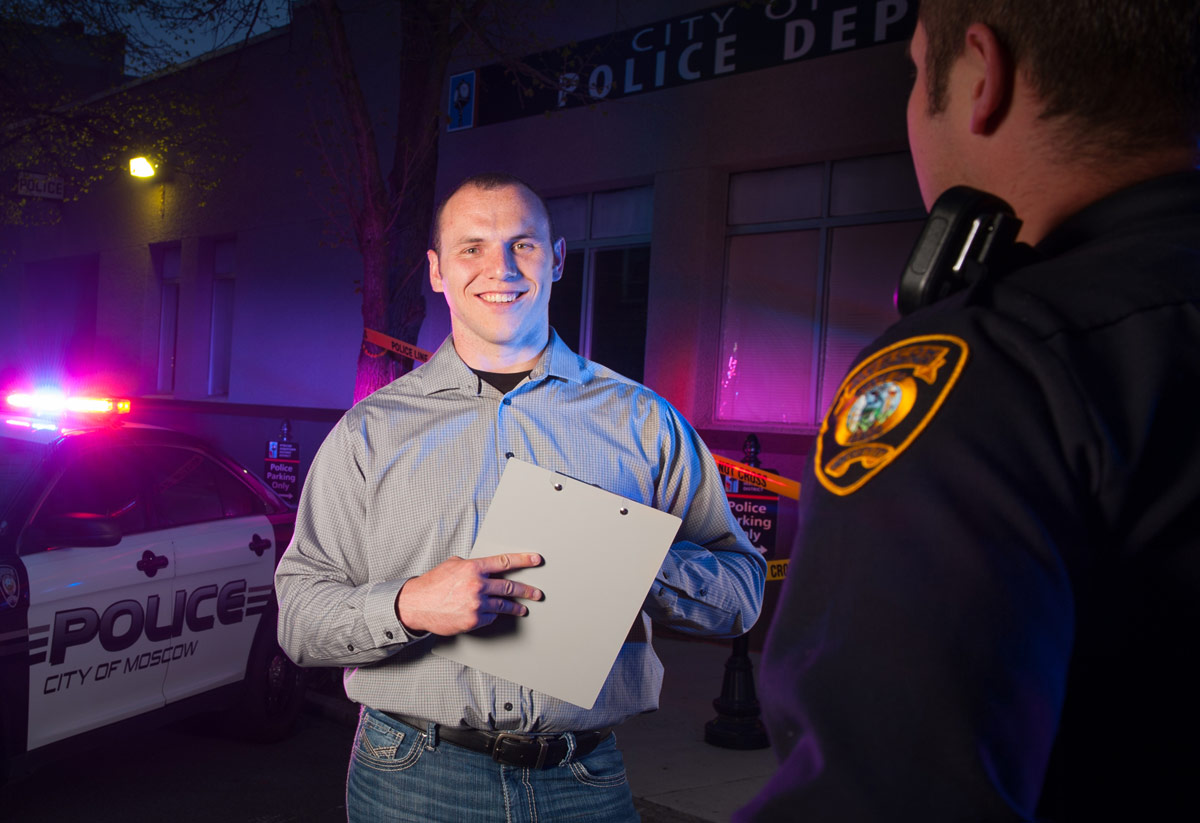 As a student, he also worked with the Moscow Police Department in his training, participating in the Citizen's Police Academy learning about law enforcement, strategy and process.
"It helped to see what's important and learn the many different applications of law enforcement," says Salladay. "It's been a great experience really getting to know what law enforcement does and what skills you need."
While Salladay had a job offer in 2013, it was the choice between finishing his degree and a job that made him realize he wanted to finish what he started.
"Getting a degree was a goal I had set out for myself," says Salladay. "I had enough credits to get the job, but I wanted a college degree for myself."
Using the GI Bill® and credits from his military training, Salladay earned his degree in three years, taking 21-credit semesters and participating in activities like rugby, while holding down a job and rearing two children with his wife.
"I've never shied away from work or commitments, " says Salladay. "I've got a really cool wife who helps me balance it all, keeps me on task and kids who are understanding."
With degree in hand and a wealth of collegiate and life experience, Salladay is ready to serve and protect on a new front.
Article by Amanda Cairo, University of Idaho
GI Bill® is a registered trademark of the U.S. Department of Veterans Affairs (VA). More information about education benefits offered by the VA is available at the official U.S. government website at https://www.benefits.va.gov/gibill.