Professor Brian Wolf takes sociology/criminology students abroad to compare U.S. and British justice systems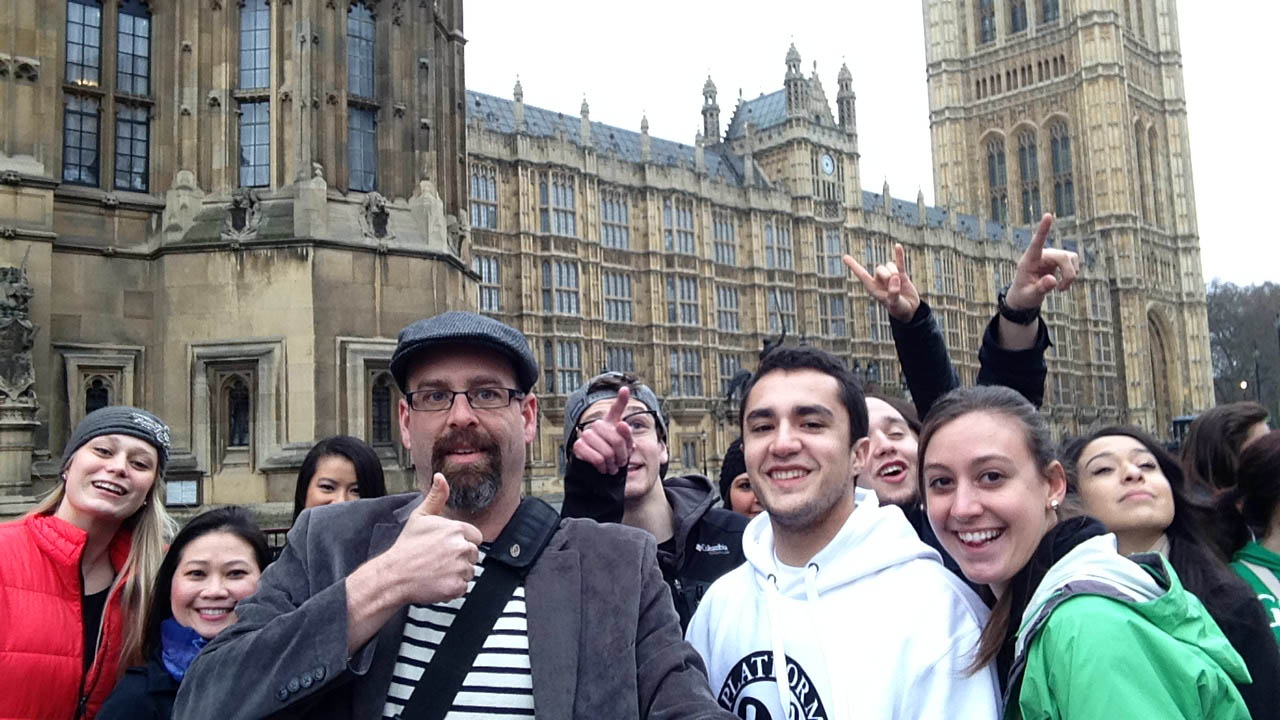 Surrounded by the scenery only London can boast, 13 sociology-criminology majors spent spring break of 2015 learning about the British system of justice.
Susana Ruiz-Gallegos, a senior from Boise, said she decided to join the venture to gain knowledge about England's criminal justice system.
"I am planning on entering an international law program in the fall and believe this opportunity would help expand my knowledge of justice systems," she said.
"I expected to learn and contrast the criminal justice systems of England and the United States," she said. "England has more rehabilitative concerns for their incarcerated individuals while the U.S. focuses on deterrence and punishment."
The highlight of the trip for Ruiz-Gallegos, a major in sociology with an emphasis in criminology, was visiting a coroner's court (which the U.S. doesn't have) and learning, in detail, what the coroner's responsibilities are. The coroner oversees all deaths in its jurisdiction and in some cases, must go to court to determine if a death was foul play.
"This trip was an amazing opportunity," Ruiz-Gallegos said. "Not only was I able to study abroad and travel to London, England, I was given the opportunity to visit several attractions and learn more about the criminal justice system."
The trip served two goals for BreeAnna Fratusco, a sociology major with an emphasis in criminology.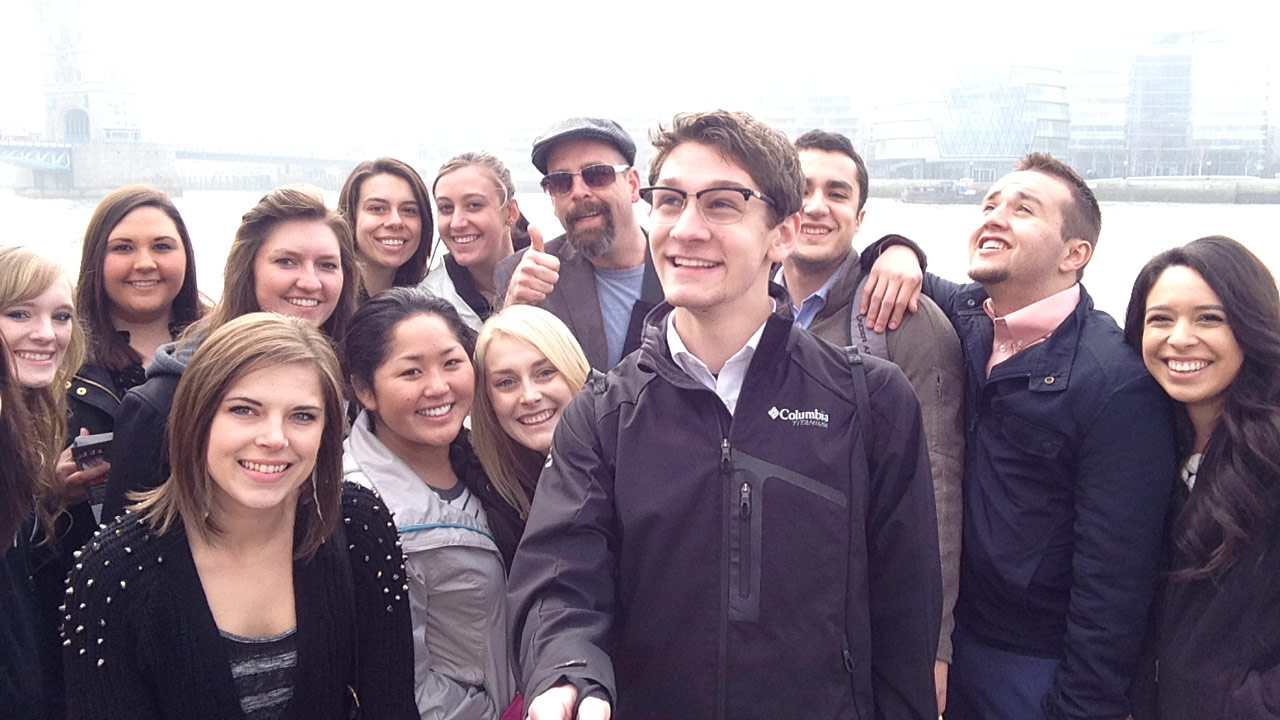 "I wanted to travel and learn but I didn't want to be abroad for a whole semester. So a spring break trip was perfect," she said. "I love studying criminology, and the opportunity to study another country's criminal justice system was an absolutely amazing opportunity.
"I knew that traveling and studying over there with professor Brian Wolf would be awesome," the senior from Boise said.
"The people we met talked to us and gave us insights on their day-to-day life," Fratusco said. "They were helpful and full of information that they were willing to share with us.
One hands-on experience was a highpoint for Fratusco.
"The highlight of my trip was going to the Murder Command Unit because it was very hands-on," she said.
The group was taken from point A to point Z in an old (closed) case so the students had an understanding of the case.
"They took time to teach us what they do every day," Fratusco said. "It really opened my eyes.
"I loved this experience," the May graduate said. "Ending my college career with such life-changing events was amazing.
"Life here and life there are so different, especially when it comes to the criminal justice system. The fact that I got a first-hand experience in learning and grasping that information was phenomenal," Fratusco said.
"I organized the trip so that students gain a comparative insight into systems of justice and cross-cultural comparisons, said Brian Wolf, associate professor of sociology.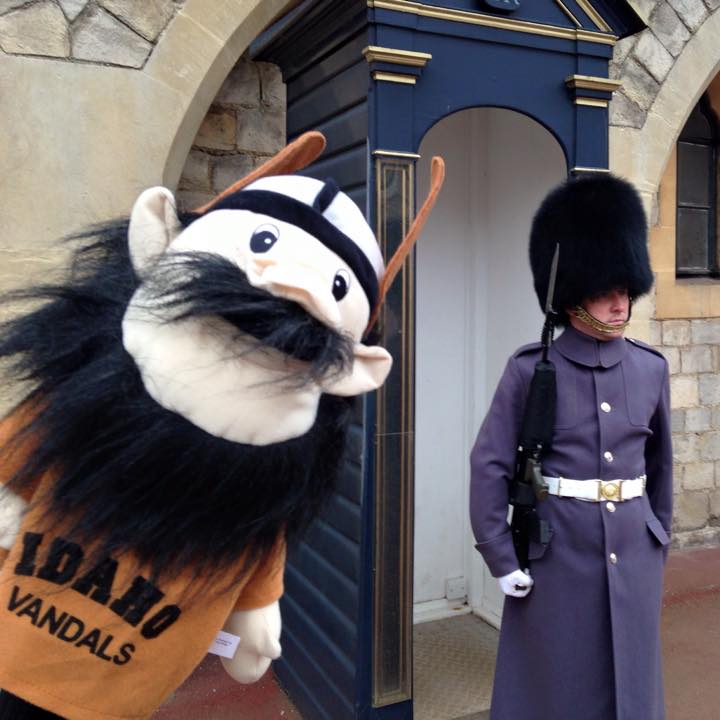 A lot of the U.S. criminal justice system borrowed ideas from the British, but there are important contrasts, he said. The use of juries, imperatives of due process and concepts of civil liberties are borrowed from English traditions. Yet there are important differences in how crime is handled.
For example, there is very little gun violence in Britain and the justice system is generally less harsh on those who do offend, said Wolf. Britain does not utilize mass incarceration for nonviolent offenses the way Americans do.
"The people in prison are often very bad, radicalized Muslims, IRA types, major drug traffickers, but the overall attitude is on rehabilitation instead of punishment, he said. However, we did visit a detention center that might seem old and understaffed by some U.S. standards.
"Overall, I think students gained an important cross-cultural perspective that makes their knowledge of crime and justice distinct," he said. "They also had a lot of fun exploring London."
The program also included 16 Washington State University criminal justice majors.
Article by Sue Hinz, College of Letters, Arts and Social Sciences