Strings Faculty
Diane Worthey, Violin & Viola
Diane Worthey has been teaching the violin and viola to all ages of student for the past 30 years. For the last 18 years, she has taught a studio of Suzuki violin/viola students in Pullman, WA. Before moving to the Palouse in 2001, Diane taught public school orchestra programs in the states of California, Michigan and Iowa. A native of Denver, Colorado, Diane holds a Bachelor of Music with Honors from the University of Wyoming, where she studied under Brian Hanly, Australian violinist and student of Josef Gingold. While at UW, Diane was a recipient of several music scholarships, including a scholarship from Hollywood film score composer, Walter Scharf.
Diane's Suzuki method training includes studying with master teachers Shigetoshi Yamada, Geri Arnold, Daphne Hughes, Liz Arbus, Carol Smith and Doris Preucil. Previous performance experience includes performing in the Santa Cruz Symphony (California), the Jackson Symphony (Michigan), the Dubuque Symphony (Iowa) and the Lancashire Chamber Orchestra (UK). Diane currently performs in the Washington-Idaho Symphony, the Palouse String Quartet, and the Harmonia String Trio.
Diane is a member of the Suzuki Association of the Americas and the Suzuki Association of Washington State. In addition to registering teacher training under master teachers with the Suzuki Association of the Americas, Diane is a contributing author to the Suzuki Association of the Americas Journal. She has served as Graduation Coordinator for the Suzuki Association of Washington State.
Diane is also an author of children's books that celebrate the Arts. Her debut picture book, In One Ear And Out The Other: The Amazing Life Of Antionia Brico about the first woman to conduct the Berlin and New York Philharmonic orchestras will be published in Fall 2020 by Penny Candy Books. (OK, GA). Diane played in Dr. Brico's orchestra as a teenager, and is delighted to bring Antonia's story of grit and perseverance to young audiences.
Diane believes that all children deserve an education in the arts, and much can be accomplished with hard work, perseverance and love of our craft. The arts give us our humanity, which is the core reason why Diane became a musician, teacher and author.
Giselle Hillyer, Violin & Viola
Originally from New Zealand, Giselle Hillyer lives in Moscow where she is active in the region as a music teacher and performer.
She has had Suzuki training with James Hutchins, Edmund Sprunger and David Strom, as well as 20 years of experience teaching students of all ages and levels. From 2006-2013, Giselle was a lecturer in violin and viola at the University of Wisconsin River Falls, and before this she was an Associate Professor of Music at Mercer University in Macon, Georgia. Her students have been competition medal winners and scholarship winners at national summer festivals.
Giselle has a Bachelor of Music from the University of Adelaide, a Master of Music from the New England Conservatory and a Doctor of Musical Arts from the University of Kansas. Her violin teachers included Jan Tawroszewicz, Beryl Kimber, Michelle Auclair and Ben Sayevich.
A frequent performer of solo and chamber music recitals in the Palouse region as well as nationally and abroad, some of Giselle's recent concerts include solo recitals in Moscow, Pullman and New Zealand and chamber music concerts with Washington State University and University of Idaho faculty. She is currently co-concertmaster of the Washington-Idaho Symphony Orchestra, and has performed with the St. Paul Chamber Orchestra, the Minnesota Orchestra, the Minnesota Opera Orchestra and the New Zealand Symphony Orchestra.
A highlight of teaching for Giselle is the relationships with her students and their families that teaching in the Preparatory Division provides. She has been most pleased when she could help a student accomplish personal goals in his or her playing and life.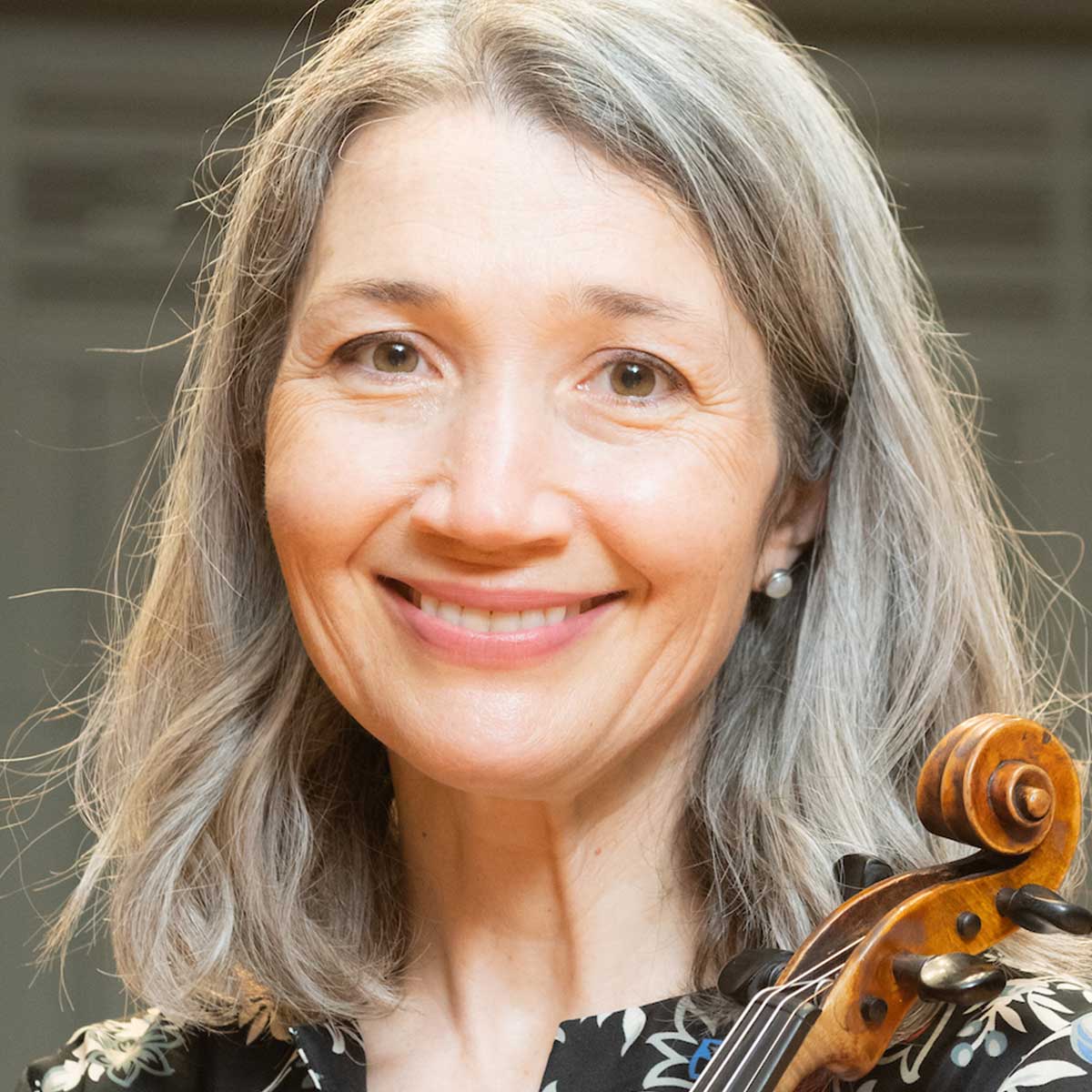 Inga Kingsley, Violin & Viola
Inga Kingsley began her connection with the violin when she enrolled in the public school orchestra program in Wenatchee, Wash., in the fourth grade. She earned a Bachelor's degree in music, summa cum laude, from Washington State University, where she studied under Associate Professor Meredith Arksey. Inga's decision to become a Suzuki teacher grew from her undergraduate experiences in helping with a local Pre-Twinkle class and writing her Honors College senior thesis on the Suzuki Method's development in the U.S. She furthered her music studies and Suzuki training at Northern Arizona University where she studied pedagogy with teacher trainer Louise Scott. Since then, Inga has taken additional training courses with Barbara Barber and Julie Hardie, as well as attended teacher workshops through the Suzuki Association of Washington State.
Beginning in 2008, Inga taught in the Palouse Suzuki Strings program, coached student ensembles for the Palouse Chamber Music Workshop, and maintained a full private studio and played in the Washington-Idaho Symphony Orchestra. She and her husband Trevor had many great adventures working as English teachers in Wuhan, China, from 2011-2013, but were also glad to return long-term to Pullman. Currently, Inga enjoys teaching violin and viola students of all ages, playing in the Harmonia String Quartet and volunteering as a musician at Pullman Regional Hospital. She aims for lifelong learning as a teacher and as a musician.