U of I Grads Making a Splash
University of Idaho's unique, graduate-level water resources program has produced a deep pool of experts who are performing essential duties to sustain the arid West into the future.
Bronson Pace, '21, is at the center of a high-stakes and contentious effort to keep the drought-stricken Colorado River from running dry, affecting households and key industries in several southwestern states, as well as northern Mexico.
Adrienne Marshall, '19, is teaching hydrologic sciences and engineering at the Colorado School of Mines and researching how climate change may affect mountain snowpack and the ability of irrigation reservoirs to fill.
Heather Neace, '23, is part of the Idaho Department of Water Resources' (IDWR) aquifer recharge program. The agency's aim is to reverse declining groundwater levels throughout the Eastern Snake Plain Aquifer, which covers 10,800 square miles of southern and eastern Idaho.
Hallie Katz, '14, oversees long-term monitoring of groundwater in the vicinity of a uranium mill tailings disposal site within the Navajo Nation of Arizona.
Mike Vogler, '23, has tested various chemical and physical modifications to biochar to optimize its use as a filter for removing phosphorus and other nutrients from wastewater, salvaging the pollutants for use as a crop amendment.
Demand for graduates trained in various areas related to water is growing fast. Entry-level jobs in the field start at $60,000 and senior-level jobs pay an average salary of $146,000. Careers attainable through the degree include water resource specialist, environmental compliance inspector, environmental scientist and specialist, postsecondary agricultural sciences teacher and many others. Students can expect to study water quantity and quality issues, help ensure water security for food and fiber crops, learn precision agricultural practices and work with state-of-the-art management programs in a computing lab.
The degree also covers ecosystems, fish habitat and other aspects of the natural environment.
We're taking a holistic approach so even though you might be in a particular track, the goal is that you learn enough of the context of water to be able to participate in the broader discussions since every problem is interdisciplinary by nature.Alexander Maas, Water Resources Program Instructor
"We're training students for both practical applications and academic research," said Alexander Maas, an assistant professor of agricultural economics, with a focus on water-related issues, who is an instructor with the water resources program. "We're taking a holistic approach so even though you might be in a particular track, the goal is that you learn enough of the context of water to be able to participate in the broader discussions since every problem is interdisciplinary by nature."
The program offers tracks for engineering and science, science and management and law management and policy. Two courses are required for all water management students. One is a seminar featuring presentations by Idaho water management professionals, which introduces students to new topics in water occurring throughout the West. The other required course is an interdisciplinary research methods class, joining together disciplines like engineering and social science.
Each water resources student has his or her own advisor. Few other programs take such an interdisciplinary approach to teaching water, which helps U of I water resources students ask better questions and understand the broader context of problems to solve.
"I don't care how well you are modeling groundwater if you don't understand policy," Maas said. "And if you have an agronomist coming up with the exact solution for how to apply water for a crop, great, but when you increase that irrigation efficiency you decrease aquifer recharge. Inefficient irrigation maybe wasn't the problem we needed to solve in the first place."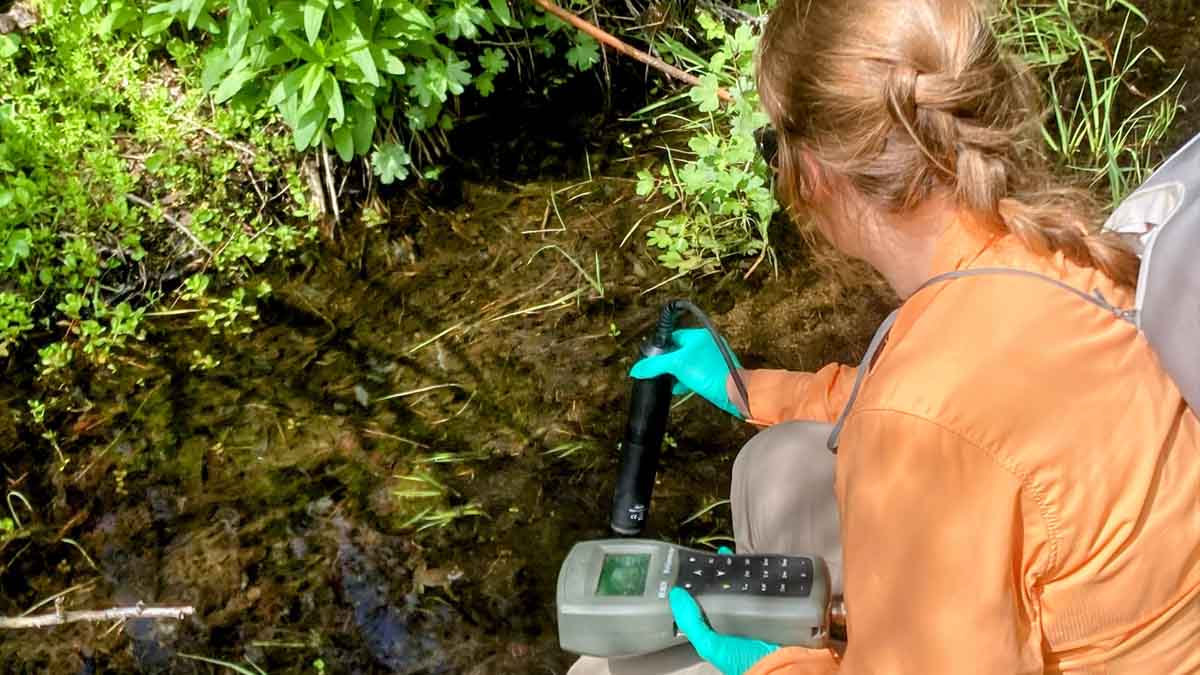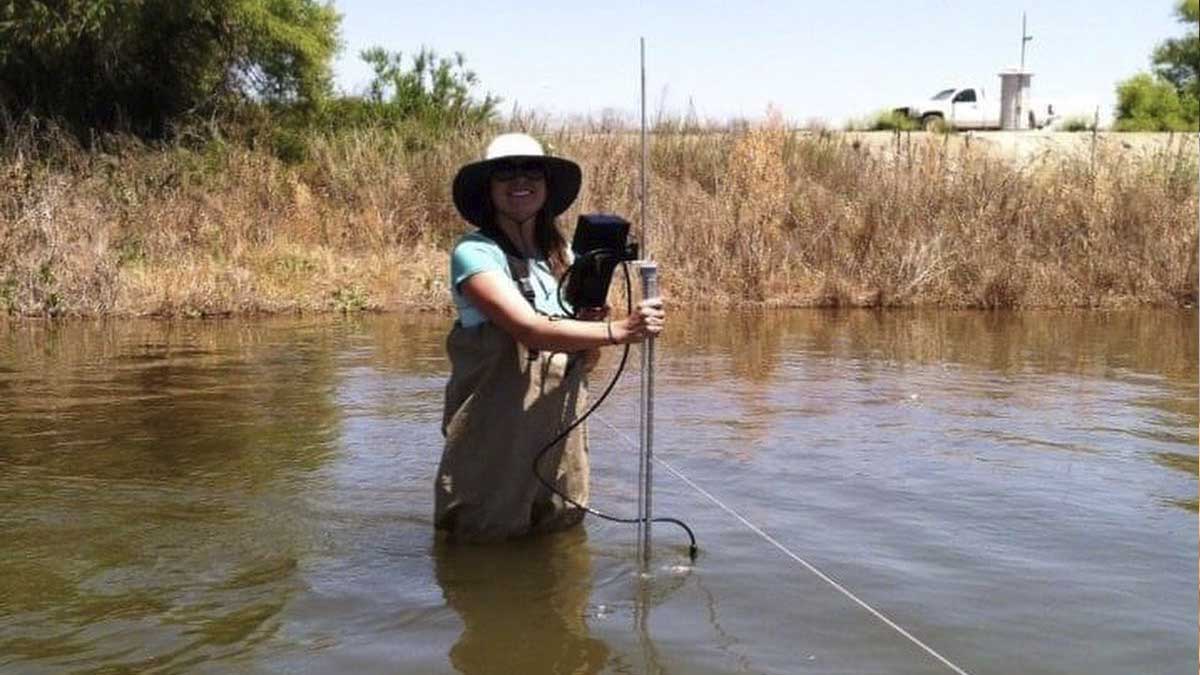 Graduates Making a Difference
Pace, who works as an environmental consultant for Environmental Management and Planning Solutions, Inc., in St. George, Utah, earned a doctorate in water resources law, management and policy. He appreciates the broad and unique skillset in water law he developed through the major — knowledge he's now using to assist the Bureau of Reclamation in drafting a supplemental environmental impact statement that will guide river operations in Lake Mead and Lake Powell through 2026. A new plan governing releases from the dams wasn't due for three more years, but the reservoirs are at historically low levels and could reach dead pool conditions without intervention.
"I completed the natural resources and environmental law program concurrently with the water resources: law, management and policy program. It's marketed as the only degree of its kind in the nation," Pace said. "That makes me stand out in multiple ways."
As a physical hydrologist, Marshall loves that her U of I doctoral education has prepared her to work effectively with social scientists, economists and researchers of other backgrounds tasked with tackling common water resource problems. Marshall chose to pursue her doctorate at U of I over other programs largely based on the affordable cost of living and outdoor recreation opportunities in the Moscow area.
Katz, who earned a master's degree in water resources science and management, is now a contract employee with the U.S. Department of Energy, serving as lead at the federally regulated uranium mill tailings disposal site in Tuba City, Arizona.
"I always loved math and science. I grew up camping, fishing and hunting. I wanted to give back to the environment and also use my math and science skills," Katz said. "With climate change, there's an ever-growing demand for water resource specialists, and this program led the way for stable jobs in the government field for me, and it provides job security and interesting positions where I feel like I'm actually contributing to the ever-increasing issues of water."
Vogler has gotten to do meaningful work with real-world applications as a water resources master's student. For example, he and U of I faculty recently helped Anheuser-Busch test the university's patented clean water machine to purify groundwater at the site of a large hops farm. Biochar used to filter phosphorus and other nutrients from the groundwater will nourish hops plants in a greenhouse experiment at the farm this spring.
"I'm a whitewater kayaker. I love being on the river and being around water. It's my happy place," Vogler said. "If I could make my job where I'm working around rivers, that would be pretty cool too."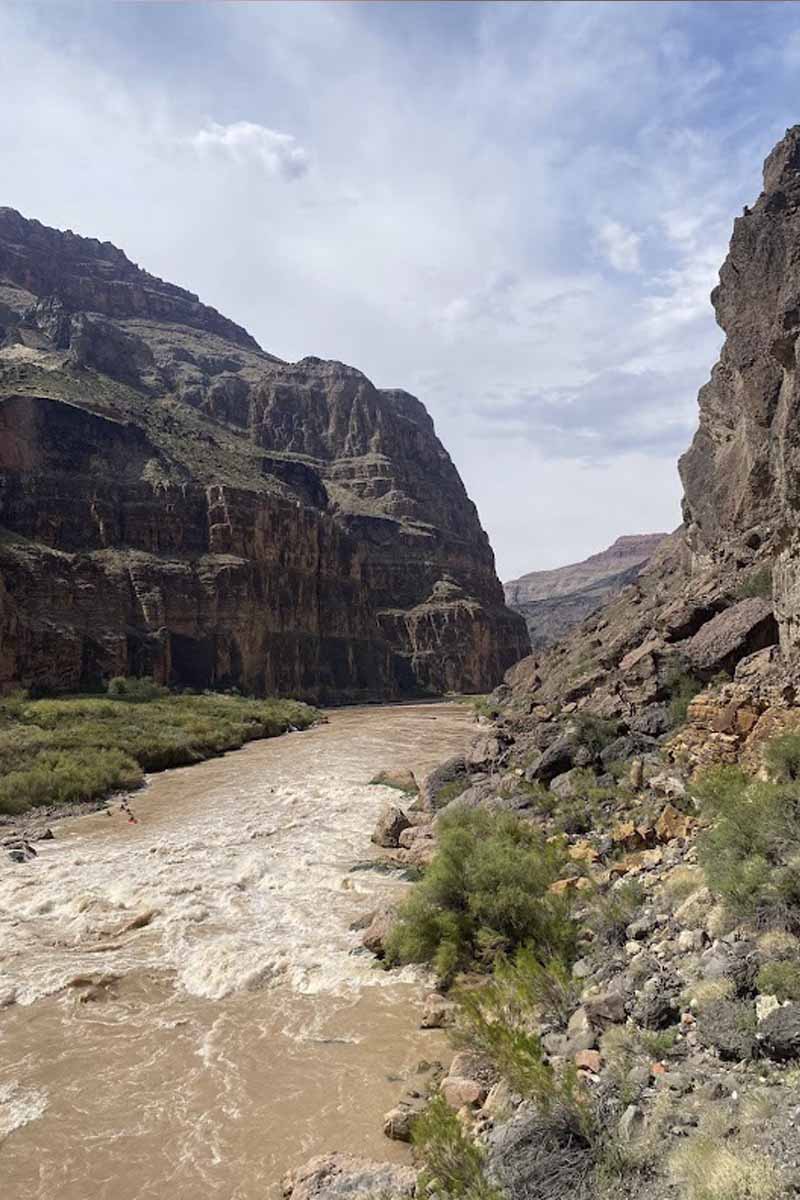 ---
Article by John O'Connell, College of Agricultural and Life Sciences

Photos provided by Bronson Pace, Adrienne Marshall, Heather Neace, Hallie Katz and Mike Vogler. Colorado River photo by Greg McReynolds.

Published June 2023