Dean's Message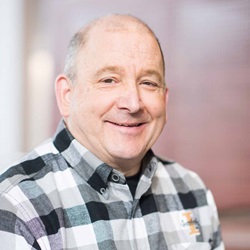 Welcome to the College of Agricultural and Life Sciences (CALS) at the University of Idaho.
The world faces many unique challenges and it is the mission of our land-grant university to find solutions for feeding our world, protecting human and environmental health, stewarding our agricultural resources and enriching the lives of youth and families.
At CALS, we provide our students with a practical education that prepares them for careers in a growing job market. There is an increasing demand for graduates with degrees in agriculture and related fields and CALS is here to meet that demand.
CALS offers a diverse range of academic degree programs and students benefit from our faculty members' expertise in teaching, research and extension. Nearly half of the college's faculty work in communities throughout Idaho for University of Idaho Extension. They offer research-based information of a practical nature to people throughout the state.
World-class research facilities across the state and established relationships with alumni and industry partners means that all of Idaho is our classroom. We have a clear vision for the future and are prepared to meet the needs of our changing world.
Michael Parrella
Dean, College of Agricultural and Life Sciences
---
About Michael P. Parrella
Michael P. Parrella joined the University of Idaho as dean of the College of Agricultural and Life Sciences (CALS) and professor of entomology in February 2016. In his role as dean of CALS, Parrella oversees a college with more than 240 faculty located on campus and throughout the state at nine research and extension centers and in offices that are physically located in 42 of the 44 counties in the state. The college has approximately 1,000 undergraduate and 200 graduate students across eight departments in any one of more than 30 majors. CALS encompasses approximately 4,000 acres of research land and a budget that exceeds $100 million.
Prior to his appointment as dean of CALS, Parrella served as the associate dean for Agricultural Programs and as chair of the Department of Entomology and Nematology in the College of Agricultural and Environmental Sciences at the University of California, Davis. At Davis, he maintained an active teaching, research and outreach program focused on integrated pest management/biological control strategies for the environmental horticulture industry. He trained more than 35 graduate students and is the author of more than 130 refereed publications and more than 200 trade press articles.
Parrella is the immediate past president of the Entomological Society of America; a society with more than 7,000 members. He has numerous awards from both the Entomological Society of America (ESA) and the greenhouse industry including: ESA Recognition Award (1987), Fellow of ESA (2008), ESA Distinguished Achievement Award in Horticultural Entomology (2011), Alex Laurie Award for Research and Education from the Society of American Florists (1997) and elected to the California Floriculture Hall of Fame by the Kee Kitayama Research Foundation (2011).
Parrella received a bachelor's degree in animal science from Rutgers University in New Jersey and a masters and doctoral degree in entomology from Virginia Tech.
January 2019
Dean's Newsletter
Sept. 20
A biweekly newsletter from the College of Agricultural and Life Sciences.