The CALS Speaker Series aims to bring in distinguished guest speakers to provide our community with insightful perspectives on a variety of topics. All presentations are free and open to the public.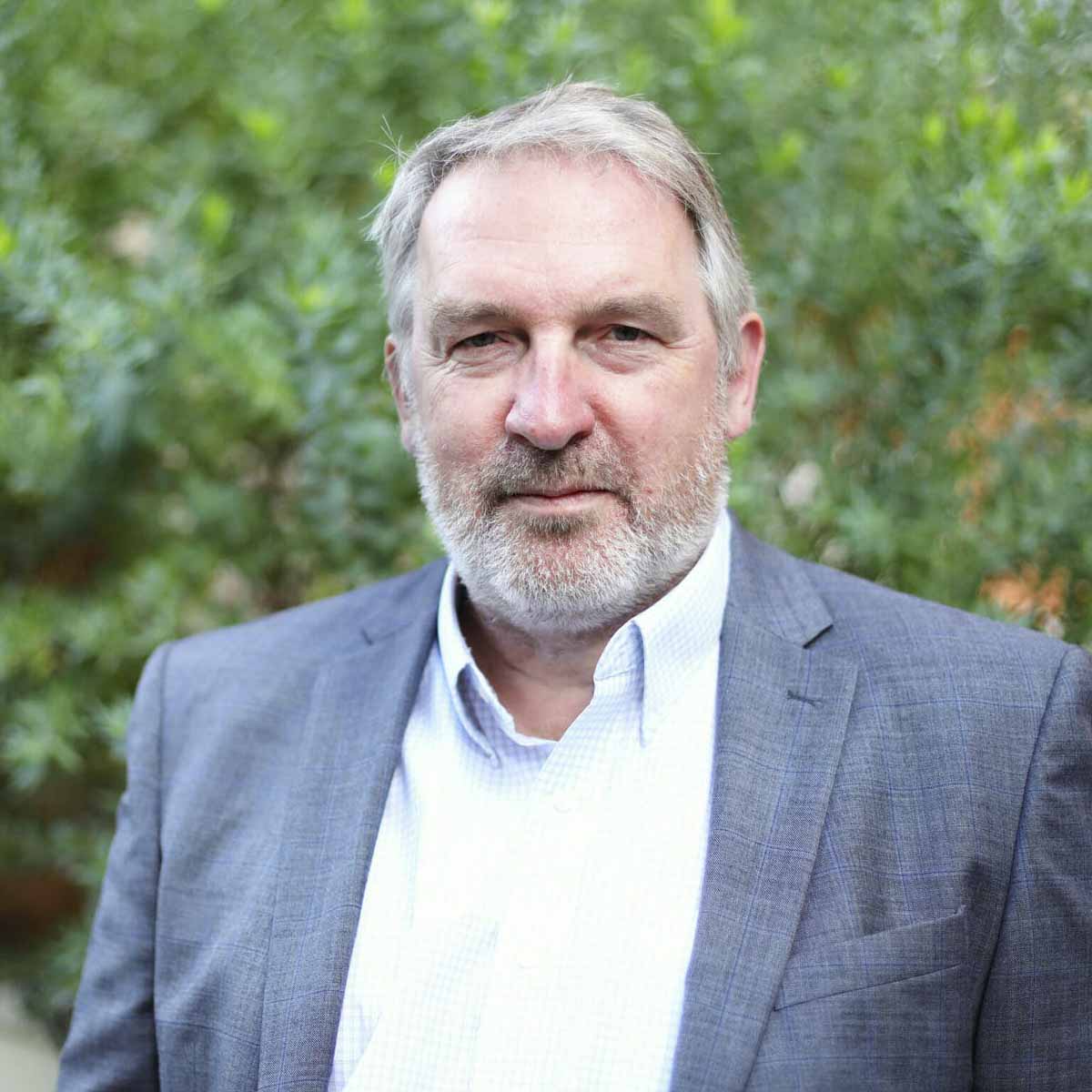 Global Food Security in CCC (Conflict, Climate, COVID) Times
Monday, April 24
3:15-4:30 p.m.
Ag Science, Room 106
Free and open to the public
Johan Swinnen is director general of the International Food Policy Research Institute (IFPRI) and managing director, systems transformation, CGIAR.
Global progress against hunger and malnutrition has reversed, and food systems continue to put pressure on our planetary boundaries. Food and nutrition security vulnerabilities and environmental challenges have been exacerbated by the three C's: Climate Change, COVID-19 and Conflict. In his presentation, Johan Swinnen will discuss the unequal impacts of climate change, the global pandemic and the food and fertilizer crisis, worsened by Russia's invasion of Ukraine, on regions, countries and segments of the population. While high prices have come down from their peak, they remain at historically high levels, and price shocks may be the new normal. This presentation will draw from IFPRI's latest research to identify policy and technical innovations that can achieve resilient, sustainable and inclusive food systems.
Swinnen is a member of the Advisory Committee on Voluntary Foreign Aid, USAID; Commissioner in the Food Systems Economics Commission; Co-Chair of the Think20 (T20) Task Force on Climate Change, Sustainable Energy and Environment; a member of the Champions 12.3 Leadership Group to Reduce Food Loss and Waste (SDG Target 12.3); and of the Africa Europe Strategic Task Force on Sustainable Agriculture and Food Systems. Prior to joining IFPRI, Swinnen was professor of economics and director of the LICOS Centre for Institutions and Economic Performance at KU Leuven and senior research fellow at the Centre for European Policy Studies in Brussels. He was a lead economist at the World Bank from 2003-04 and economic adviser to the European Commission from 1998-2001.
He earned a doctorate from Cornell University and holds honorary doctorates at the University of Göttingen and the Slovak University of Agriculture. He is a fellow of the Agricultural & Applied Economics Association and the European Association of Agricultural Economists. He was president of the International Association of Agricultural Economists from 2012-15.
Sponsored in part by the Ole Swenson Foundation.
Past speakers
Scott Hutchins, USDA deputy under secretary for research, education and economics
Topic: Igniting Agricultural Innovation
Tom Tomich, founding director of the Agricultural Sustainability Institute at the University of California, Davis
Topic: Global Food Security and Sustainability: Food system disruptors and opportunities
Ali Noorani, executive director of the National Immigration Forum
Topic: Out of Many, One: A Defining Moment for American Immigration
Temple Grandin, professor of animal science at Colorado State University and autism spokesperson
Topic: Educating Different Kinds of Minds
Cliff Ohmart, retired senior scientist with SureHarvest
Alison Van Eenennaam, USDA NRSP-8 Cattle Genome Coordinator
Shelley McGuire, director, Margaret Ritchie School of Family and Consumer Sciences
Topic: Food Evolution
Randy Olson, a scientist-turned-filmmaker
Topic: ABT Framework: The Communications Tool Science Has Been Needing
Cathy Kling, Charles F. Curtis Distinguished Professor of economics at Iowa State University
Topic: Improving Water Quality: Are Economics and the Environment Always at Odds?
Sonny Ramaswamy, director, National Institute of Food and Agriculture
Topic: Innovations for 21st Century Food Systems
Cara L. Santa Maria, M.S., science communicator and journalist
Fred Gould, Distinguished University Professor, North Carolina State University
Topic: What's for Dinner? A Guide to Understanding GMOs