CALS researchers work to discover threat of aphid to wheat
A University of Idaho College of Agricultural and Life Sciences research project aims to calculate the actual threat to wheat yields posed by an aphid newly confirmed in the Pacific Northwest.
Sanford Eigenbrode, a Moscow-based entomologist and distinguished university professor, is overseeing the project based at the Palouse Research, Extension and Education Center's Kambitsch Farm near Genesee.
The project relies on enclosures to expose young wheat plants to the aphid, Metopolophium festucae cerealium or Mfc.
Eigenbrode and CALS research scientist Ying Wu confirmed the aphid's presence in U.S. wheat fields for the first time in 2011.
Entomologists had earlier reported the species presence in Idaho and elsewhere in the past, but had not documented it feeding on wheat or barley, a key finding because another subspecies feeds on fescues and other grasses but not on cereal grains.
As part of Eigenbrode's work as director of the U.S. Department of Agriculture-funded Regional Approaches to Climate Change in Pacific Northwest Agriculture, UI researchers conducted extensive aphid sampling in wheat fields across Idaho, Washington and Oregon.
Those field surveys showed large numbers of the Mfc aphid in 2011 and 2012. The discoveries helped University of Florida entomologist Susan Halbert, an aphid expert with the Florida Department of Agriculture and Consumer Services, confirm earlier reports by her and others that the wheat-feeding aphid is in the U.S.
This summer's research will be the first attempt to measure how much damage Mfc can do to wheat yields.
Eigenbrode spent time recently at Kambitsch Farm as Mfc aphids were placed on spring wheat plants enclosed in insect-netting cages. The researchers hope the insects will multiply on the plants throughout the growing season.
The level of Mfc infestation and damage to the wheat plants will be tracked through the summer.
At harvest time, the yield of grain from wheat plants inside enclosures with aphids will be compared with yields of plants in control cages free of aphids.
The results will help researchers and wheat growers assess the level of threat posed by Mfc aphids and how much growers might want to invest in controlling it.
Story by Bill Loftus, College of Agricultural and Life Sciences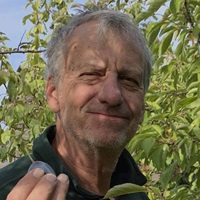 Ag Science, Room 235
208-885-2972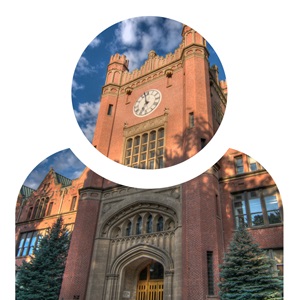 Ag Biotech, Room 122
208-301-4956